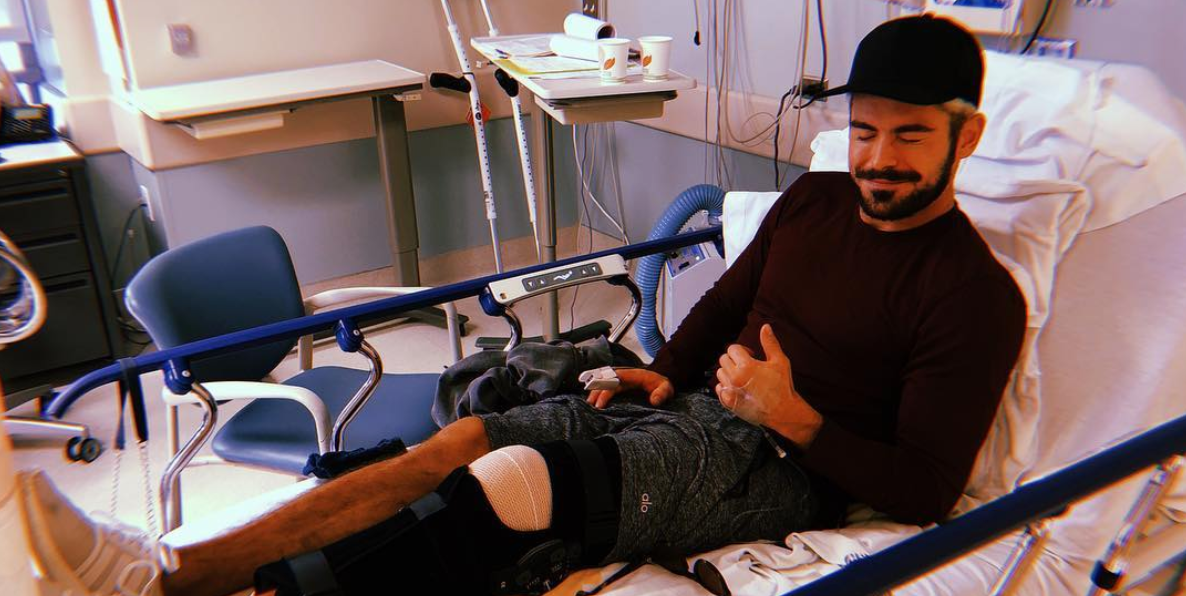 You know what they say: Sometimes you shred the gnar, and sometimes the gnar shreds you.
A photo posted Friday on Zac Efron's Instagram showed the actor giving a thumbs up and a post in a brace. In the caption, he explained that he opted for surgery after tearing his ACL "shredding the gnar" -aka, surfing.
"I tore my ACL shredding the gnar" but all is good, "Efron wrote. Thank you to Dr. Kvitne and his team at Kerlan-Jobe Surgery Center. I'll keep you updated as I heal and progress! Thanks for all the love and positivity!
So wait, what is a torn ACL?
The ACL, or anterior cruciate ligament, is located inside the knee, and it helps connect the femur to the tibia bone.
ACL injuries are common in young, athletic.
ACL tears-as well as what you can do to prevent it from happening in the first place guys like Efron. When he's not surfing, the 31
-year-old actor is doing kettlebell workouts and bench presses, rock climbing and cycling like his
Greatest Showman
Costar Hugh Jackman. Sometimes he pulls himself up waterfalls, because, uh, why not?
Efron seems to be optimistic about ACL recovery. Baywatch 2 which is apparently in the works-somehow.