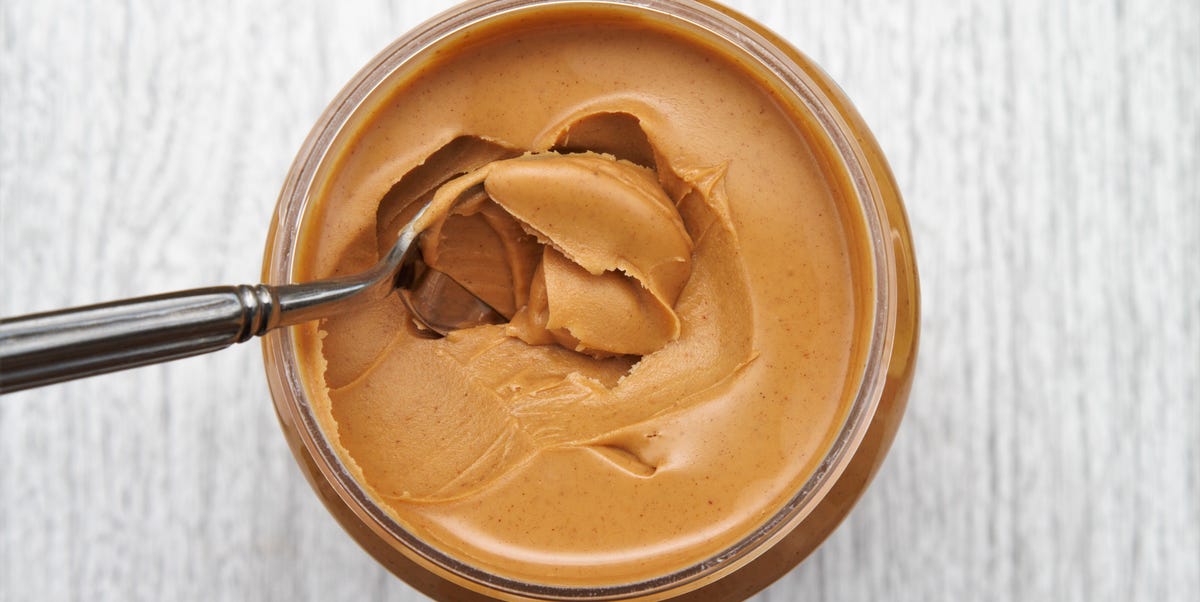 Since I was physically able, I have eaten peanut butter. I ate it on bread. I ate it in a creamy mixture of downy sky. I ate it for hours with a spoon in front of my face directly from the glass. We all have. And although I've always felt like an expert on peanut butter, I've just received the most useful information that my peanut-eating self ever could have asked. Butter Dish: Turned Upside Down. Gone are the days when I (or you) stood there pounding with a spoon, twisting your innocent PB glass into a swirl of oil-induced slime. The wasted scoops of PB have been thrown away because they were infected by the slippery after effects of puddle oil on the vessel.
If you are as deeply invested in the life of peanut butter as I am, you know that a natural PB container forms a little oil on the top. Which is when rolling up and twisting (in a very dramatic way) is necessary to happily consume oil-free PB. However, if you store the good in the wrong direction, the oil spreads evenly throughout the vessel rather than in a standing liquid bath.
Another way to prevent oil from accumulating on the top? Refrigerator turned that stuff upside down. Not only do you have to deal with a liquid, nut butter-like mess when you open your glass eagerly, but you also have a creamier peanut butter that can stand up to anything you are pairing with it.
Professional tips here.
Source link