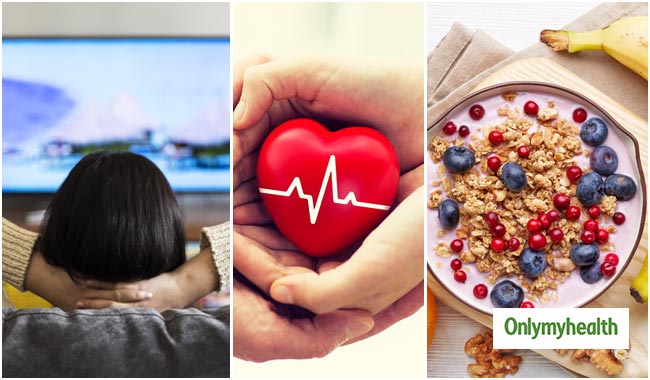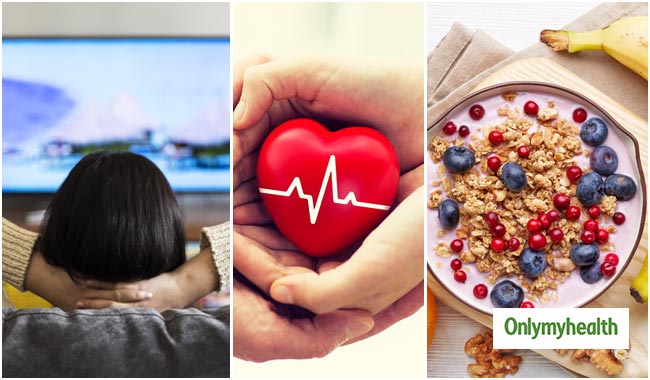 Quick Bites
It's time to turn off your TV for better heart health.
Good breakfast and less television can help you Stay healthy
Continue reading to know all the results of the study
The negative effects of inactivity and sedentary lifestyle are quite popular. An inactive lifestyle can increase the risk of various chronic health problems. It also increases the likelihood of premature death. If you sit regularly for a long period of time, your blood pressure and cholesterol levels will fluctuate. It reduces the blood flow in your body.
A recent study focused on the effects of television and the consumption of a healthy breakfast on heart health. According to the study, people who watch less television have a healthy heart and a lower risk of heart disease. The study also noted that regular consumption of a high-energy breakfast also helps reduce the risk of heart disease or stroke. The study mentioned that these two factors reduce plaque buildup in the arteries. Plaque formation reduces cardiac output because it blocks the arteries and reduces blood flow.
The study was published in Greece by Dr. med. Sotirios Tsalamandris, a cardiologist at the First Cardiology Clinic of the National and Kapodistrian University in Athens. The final results of the study were presented at the 68th Annual Scientific Session of the American College of Cardiology.
Read also: How to combat the symptoms of heart failure
Relationship between television and heart health
During the study, 2,000 people between the ages of 44 and 99 were examined. All participants already had heart disease or had a risk of developing heart disease. There were only a few healthy people. For the study, participants were divided into three categories:
Lower group: who watched TV 7 hours or less a week
. Moderate Group: Watching TV for 7-21 Hours A Week
High Group: Watching TV More Than 21 Hours A Week
After completing the study, it was observed that individuals who Watching more television during the week had a high risk of plaque formation and heart disease compared to others.
"These results point to a clear message that you need to press the power button of your TV and give up your sofa, even low energy activities, such as housekeeping activities, can have significant health benefits compared to the time you spend They sit and watch TV, "said Dr. Tsalamandris.
It has also been found that this disease additionally contributes to hypertension, diabetes and high cholesterol levels.
Relationship between High Energy Breakfast and Heart Health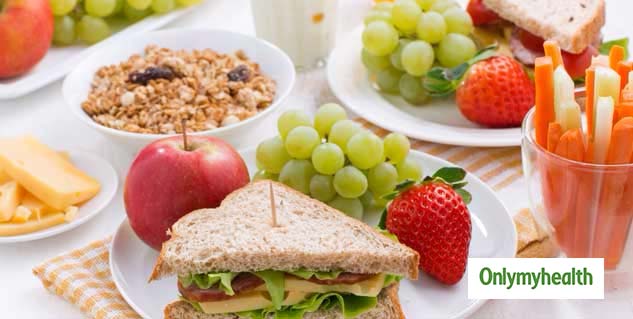 The research also looked at the effects of a healthy breakfast on heart health. For this observation, the participants were again divided into three groups:
Those who consumed more than 20 percent of their daily calories at breakfast
Those who consumed 5-10 percent of their daily calories at breakfast
Those who these did not consume breakfast at all
After complete observation, it was concluded that those who consume more than 20 percent of their calories from breakfast lead a healthier life and have a lower risk of developing heart disease.
Also Read: Keep Your Heart Healthy With These 5 Foods
Eating breakfast, which accounts for more than 20 percent of your total daily calorie intake, may be the same or even greater than the specific one Nutritional behavior of a person, eg. For example, whether they follow the Mediterranean diet, a low-fat diet or other dietary habits, "added Dr. Tsalamandris.
Other articles on heart health.
For more related articles, download below You OnlymyHealth app.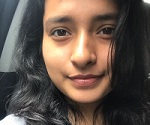 Written by: Varsha Vats
Source: Onlymyhealth Editorial Staff [12June2019