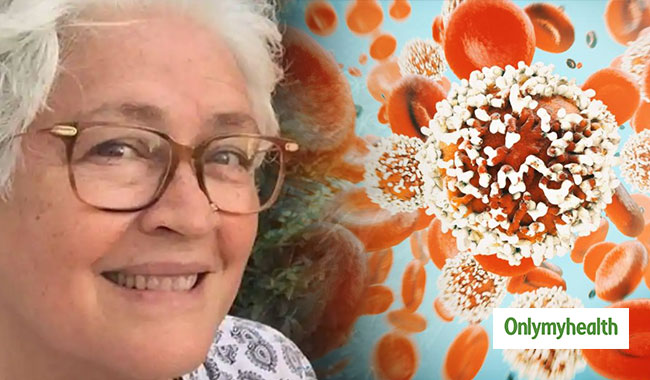 Nafisa Ali, the World Cancer Day veteran, continues to raise awareness of the fight against peritoneal carcinoma and has an important message for women and doctors around the world to diagnose and treat the deadly disease.
What changes have you seen in your body?
In the beginning I had stomach ache and constant belching. The doctors performed an ultrasound and CT scan but were unable to determine the cause. After the pain lasted more than a few months, I went to the ultrasound again. Then they discovered fluid in my stomach, which meant either tuberculosis or cancer. Later it was discovered that I am suffering from peritoneal cancer.
How did you come to the diagnosis?
To be honest, I felt relieved to find out exactly what happened to me. So many months of dilemma had finally come to rest.
How did the disease affect your family?
My family was really shocked when I discovered that I was suffering from a deadly disease ̵
1; peritoneal cancer. But they support me through everything. They do everything to support me.
What is the treatment line?
We all think that chemotherapy is a scary thing, but really not. As my doctors treated me, it was a comfortable journey, not as traumatic as I thought. But I felt really weak for the first five days, followed by three weeks recovery time.
When you have recovered from this, you will come across the second chemotherapy, which is one of the most difficult parts. You really have to be strong during this time. The main battle begins after the chemotherapy is over – its operation
How has cancer affected your lifestyle?
With chemotherapy, immunity and hemoglobin count become low, so I have to avoid anything crude, including salads and junk food. I also check my sugar intake.
What do you think the doctors could have done better?
I think doctors need to educate their patients about the many cancer screening tests available, especially if the available tests are so cheap. Unfortunately, I did not receive a CA 125 test. Today, cancer markers are available for every part of the body. In my case, it was my persistent effort that led to the diagnosis.
What gives you strength?
The belief that cancer will not win this battle, I will – for me and for my family. I also do not make you feel that I am suffering from an illness and overwhelm me.
Source link