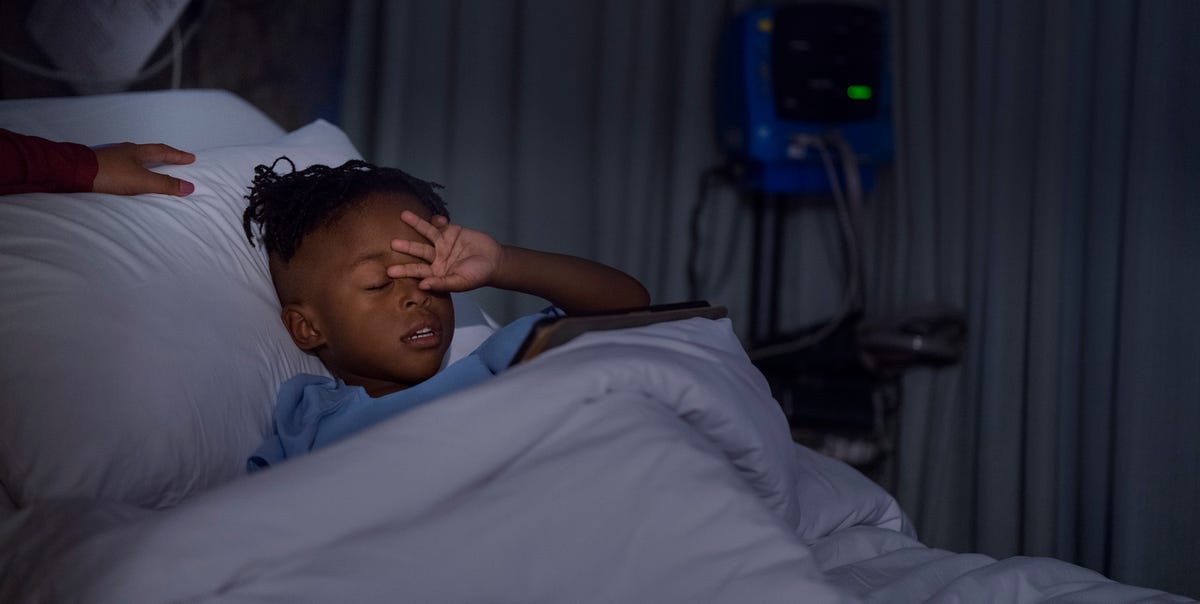 Life Overtakes Me Netflix's short but moving documentary, which opened on June 14, deals with a rare but current disorder: the resignation syndrome. Children with this disease seem to sleep but can not be awakened. Since they only see a hopeless future, they are completely cut off from the outside world. A doctor puts it this way: "Parents are the ones who suffer because your child is lying here like Snow White, because the things around them are so terrible." Here's what we know about this strange but affecting state.
What is a resignation syndrome?
A resignation syndrome (uppgivenhet syndrome in Swedish, also referred to as traumatic withdrawal syndrome) is a poorly understood mental illness in which patients, mainly children with severe feelings of stress and dislocation, withdraw from the world. They show signs of depression and then refuse to eat or talk. In the most extreme cases, they slip into a coma-like state; They seem to sleep peacefully but do not respond to any stimuli. They can stay that way for months or even years.
What is the cause?
The resignation syndrome is most prevalent in Sweden, where it has been occurring since the 1
990s typically among immigrant children from former Soviet and Yugoslav states. Many came
in search of refugee status
with families fleeing the persecution. Most have suffered a mental or physical trauma. A boy in
Life Overtakes Me
saw his father's boyfriend being shot in the street before fleeing to Sweden.
After fleeing their home countries, the children are under additional stress from the Swedish immigration system, which can keep applicants in suspense for years while processing applications for refugees. During this time, children who may be subject to deportation fall into the lack of reaction.
The resignation syndrome appears psychogenic – that is, a psychological reaction based on powerlessness and hopelessness. It's probably not a new phenomenon. Similar reactions have been observed in National Socialist concentration camps and children detained in Australian high seas migrant detention centers also show a resignation syndrome.
There are hundreds of withdrawal syndromes in Sweden. According to Life Overtakes Me more than 200 new cases have occurred in the last three years. There may be cultural reasons why there are so many cases in Sweden, including the willingness of the country to receive refugees, but a lengthy process to do so. The researchers acknowledge that much of what has to do with resignation is not well understood.
How can it be treated?
Life Overtakes Me shows the everyday routine of caring for a child with resignation: brushing teeth, filling a feeding tube, extending limbs that are no longer responsive. There is no easy cure, so parents do their best to care for their children's bodies. It seems that only a change in circumstances can bring them back to reality. As soon as families get a permanent status in Sweden, the children eventually find their way back to consciousness, often without any recollection of the time they slept. Jesse Hicks Jesse Hicks is a Detroit-based writer and former editor of Reports at The Verge, which specializes in long-form science, health, and technology stories.