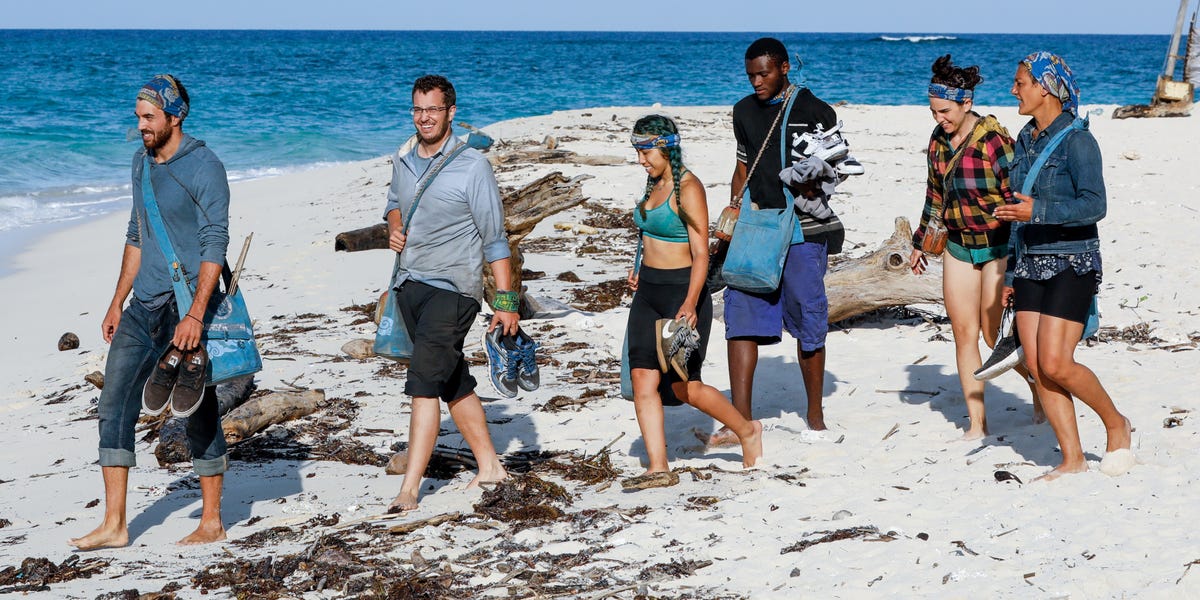 CBS Photo Archive Getty Images
Warning: Spoiler from Survivor: Edge of Extinction
Wednesday night episode of Survivor Saw Jeff Probst finally told the remaining opponents what the spectators already knew – that the six players, which had been eliminated in earlier episodes, had not really gone home, but had retired to Extinction Island instead. These six players (Aubry, Chris, Keith, Reem, Rick and Wendy) got the chance to fight back into the game, with Rick winning the challenge.
The five remaining residents of Extinction were ready to say goodbye and go home, but then Probst threw another Kurveball: they would come back to Extinction Island for another chance to get back into the game come. All five initially returned to their isolated island, but soon Wendy and Keith decided to quit the game and head home. They raised the white flag and a boat took them away.
In an interview with The Hollywood Reporter both Wendy and Keith said their decision to stop did not really stop.
"The Edge and the game are two completely different dimensions, The Edge is abstract, it's too simplistic to see it as giving up or not stopping, everyone has something different to benefit from," Keith said. "I can best explain that your experience is your story, and if you're not elected, your story may suddenly come to a standstill with others, the edge holds the pencil back in your hands to finish the story your way. With me, I presented everything I needed for myself, broke the boundaries I needed, and my story was complete. The Edge did what it needed for me. "