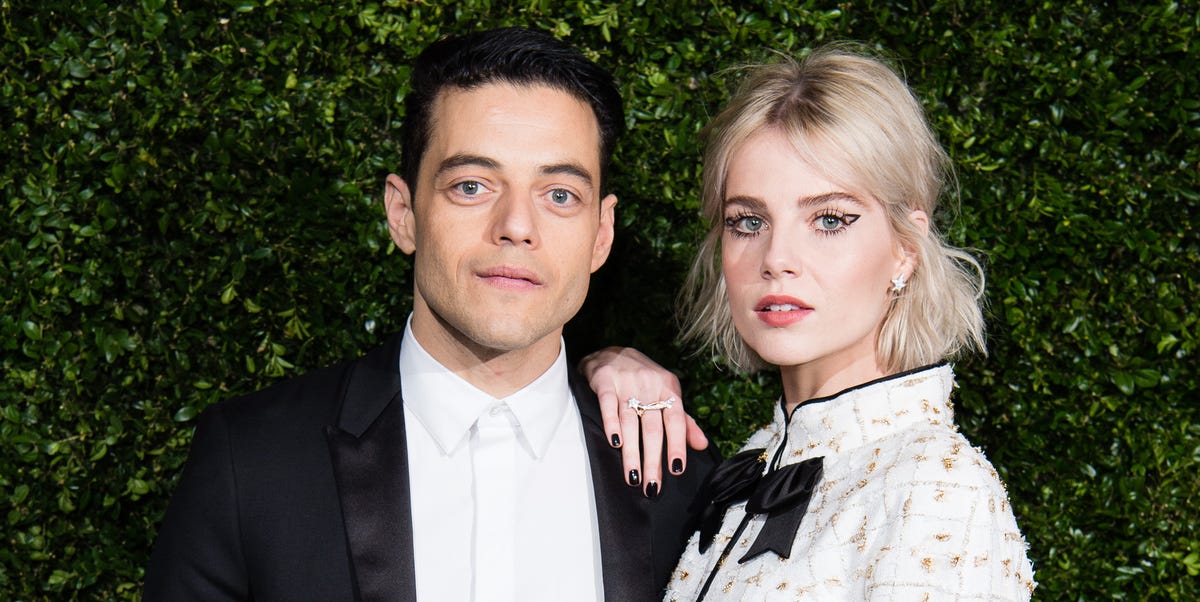 Rami Malek not only received an Oscar nomination from Bohemian Rhapsody – the Queen, whom he played last year – 19459004, he also got a girlfriend in the form of co-star Lucy Boynton ,
Malek, 37, plays the Freddie Mercury frontman, Freddie Mercury, in the film, which has been nominated for five Oscars. Boynton, 25, plays Mary Austin, Mercury's erstwhile love and lifelong close friend. The couple met while filming in London, Us Weekly reported in April 2018.
"He's so excited about her," a so-called "insider" reported at the time. "He goes and visits her all the time in London."
Here's what to know Bohemian Rhapsody 's sweet couple from real life.