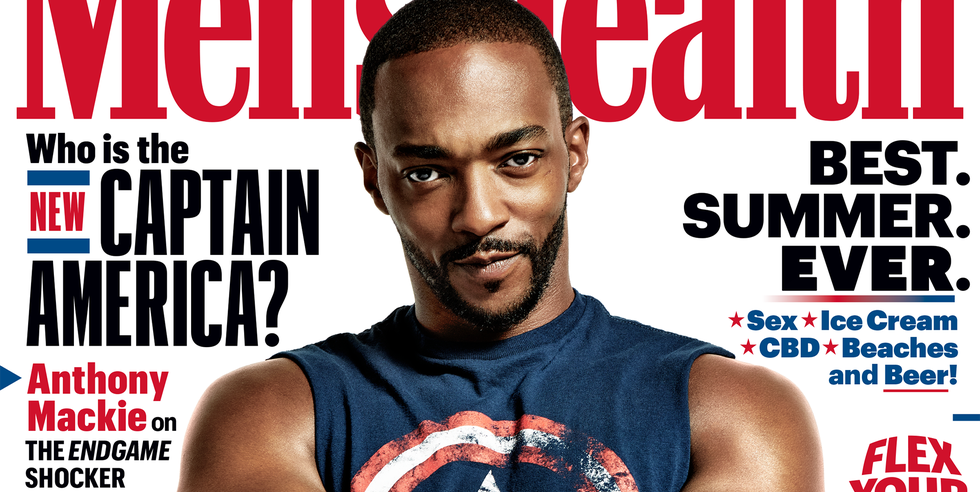 Our cover star Anthony Mackie has said that learning his MCU character Sam "The Falcon" Wilson captain would inherit America's shield after Chris Evans resigned from the superhero's game. "I was nervous, I was excited, I stumbled upon words," he said to Men's Health.
But he gets used to the idea of ​​being a whole new generation of Captain America, and is excited to be part of Marvel's more diverse next phase: "I knew the size of Black Panther, exactly Wonder Woman. That's what I've said for years: If you make a movie, make these two films because they make trillions of dollars a very different sector of our society that is under-represented and underestimated. "[1
9659004] After spending months filming
Avengers
films in an uncomfortable costume, Mackie opted for a much simpler look for our cover shoot and wore a T-shirt with this iconic shield logo. Mackie's MCU co-star, First Avenger himself, Chris Evans, also wore the jersey for a photo shoot with
Rolling Stone
in 2016, when he promoted
Captain America: Civil War.