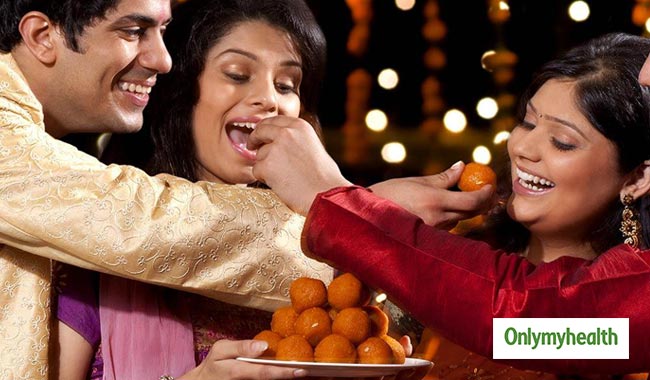 Sweets are a major component of Diwali alongside lights and candles. You have the opportunity to eat them in different variants. Even if you try not to buy them, you will receive them as a gift. You can not avoid these delicious sweets, even if you are on a diet. They follow you everywhere, while Christmas is all about sweets. After enjoying all the sweet delights, regret it later, as you consume too much sugar and some unnecessary calories. The consumption of too much sugar is harmful to your health. Sudden consumption can make you sick in many ways. A large amount of sugar at a time can lead to abdominal pain, increased blood sugar levels, bloating, weight gain and so on. There are certain methods you can follow after ingesting too much sugar to reduce its side effects. Read on to find out what to do if you've eaten too much sugar at Christmas so you can enjoy all the sweet treats.
Eat Probiotic Food
Probiotics are a source of good bacteria. After eating too much sugar, you need to increase the intake of good bacteria. According to some studies, bad bacteria in the gut depend on sugar. This affects the digestive function. Therefore, in order to reduce the harmful effects, the intake of good bacteria should be increased. Quark is the best source of good bacteria. Other probiotic foods include green peas, dark chocolate, olives, cottage cheese and pickles.
Also read: Attention – You Must Eat the Right Sweets That Drink This Diwali
Tea with Lemon
Tea is a great way to eliminate the negative effects of eating sweets. Green tea would be the best option to detoxify your body. Lemon promotes hydration, its lemon flavor counteracts the side effects, if too much sugar is eaten. Green tea is considered the healthiest drink. It is loaded with antioxidants. If you drink green tea with lemon, your stomach will be relieved.
Eat Healthy Meals Later
When the festivals are over, you must follow a healthy diet. After eating sweets, you may crave unhealthy food. Try to eat as much as possible only healthy meals. Eating unhealthy foods after eating extra sugar worsens gut health. Add more green vegetables and fresh fruit to your diet. Also make sure you drink enough water. You can also squeeze a lemon into a glass of water and drink once a day for better results.
Also read: 5 Essential Good Soothing foods that we need to include in our diets
Eliminate the leftovers
Avoiding sweets and chocolates during the holidays can be difficult, but avoiding the Remains is completely in your hands. To avoid further intake of additional sugar, remove any residue. If you have any more in your kitchen, you tend to crave cravings again and again. Give it to someone's offer just do not save any extra amount. After so many sweets have been eaten, even a little sugar is detrimental. It can then lead to weight gain or simply ruin the diet of someone on a diet.
Read more articles on nutrition and fitness.
For more related articles, download the OnlymyHealth app] (function (d, s, id) {
var js, fjs = d.getElementsByTagName (s) [0];
if (d.getElementById (id)) return;
js = d.createElement (s); js.id = id;
js.src = "http://connect.facebook.net/en_US/sdk.js#xfbml=1&version=v2.6&appId=2392950137";
fjs.parentNode.insertBefore (js, fjs);
} (document, & # 39; script & # 39 ;, & # 39; facebook-jssdk & # 39;));
Source link