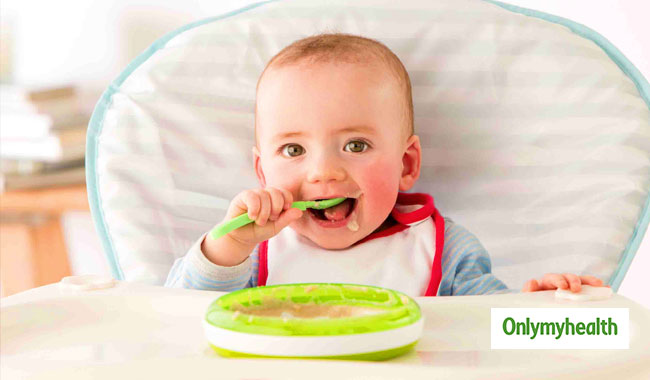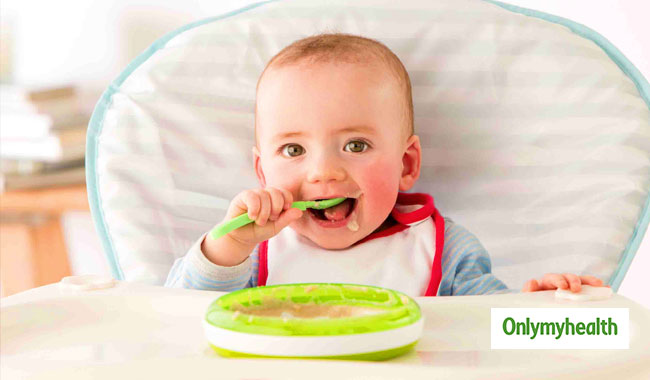 Fast Bites
You should create healthy eating habits for your baby.
Your baby needs adequate nutrition during the first few years of growth
What to feed your baby with breast milk in the first year
Proper feeding is very important in the first year of your baby's life. Mothers are usually worried that their baby will get enough food or not. There are also many questions about what the baby should receive in the first year of life. A proper nutritional diet from the early stages ensures proper growth of your baby. You should create healthy eating habits yourself from the early years of your baby's life. If you're confused about what to give you when, you'll find complete instructions here to provide your baby with the right food in the first year.
0 ̵
1; 6 months

In these months you will notice many changes in your baby. Your baby will react to different things.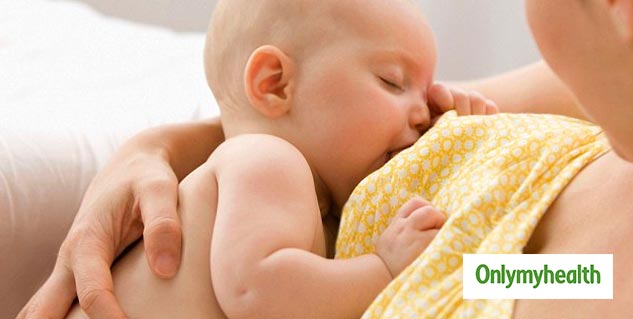 1-3 months
In these three months you will notice significant changes in your baby's appetite. Brest milk in the right amount is enough for your baby's growth. It keeps your baby's digestive system healthy and prevents constipation or diarrhea. In these three months you will get an idea of ​​your baby's appetite. Your baby will point out when it is hungry or full. During this period, your baby more often drinks more breast milk. You should also pay attention to your baby's mealtime.
Read also: How to care for your one-month-old baby
4-6 months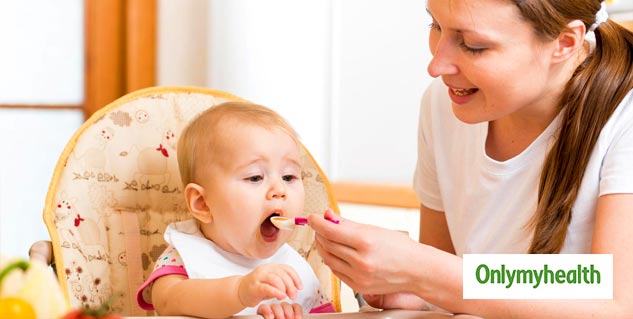 Before you introduce something new to your baby's diet other than breast milk , you should consult your doctor. Between 4 and 6, your child starts packing things and starts to sit. You can add muesli to your baby. But do not feed your baby too much cereal. 2-3 tablespoons twice daily. Brest milk should be the main food source. Do not replace milk with grain. You should use a very soft spoon to feed your baby as your baby's skin is very sensitive.
6-8 months
When your baby is six months old, you can add more nutrition to your baby's diet. You can meet your baby's nutritional needs with other foods along with breast milk. You can give your baby fruits and vegetables. Your baby will prefer sweet fruits more. Your baby will also reject the things she does not like. In fruits you can feed banana, apple or pear. You should crush the fruits first, so that the baby can swallow more easily. For vegetables you can choose between potatoes and carrots.
Also read: Gas Problems in Infants: Symptoms and Treatment
8-12 months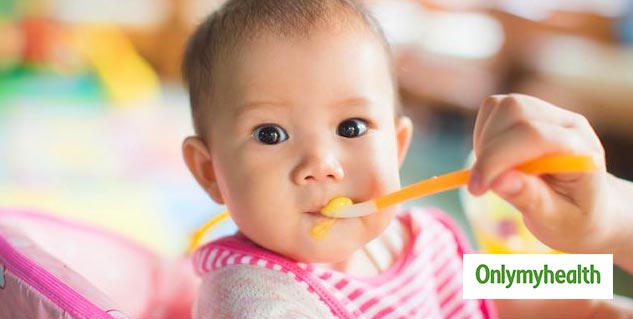 Knowledge Baby will start eating firmer foods. Full dependence on milk is reduced. Your child will also eat other things that meet the required nutrient requirements. Your baby can now eat more solids than fruits and vegetables. Do not give foods that are very hard or laden with spices. Crush the food before serving. Do not give anything that could affect your baby's digestion. You can give yoghurt and also introduce other fruits and vegetables. However, do not completely cut off your baby's milk. Make sure your baby is properly consuming breastmilk.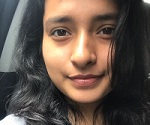 Written by: Varsha Vats
Source: Onlymyhealth Editorial Staff January 28, 2019
Source link