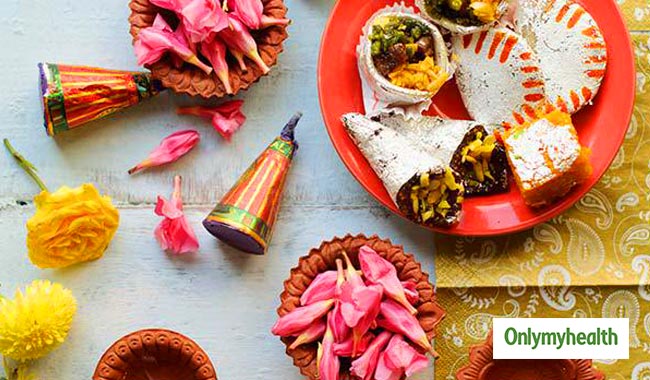 October is coming and the Indians are already in Diwali mood. Much of the celebration includes consuming sweets accompanied by rich, fried snacks. This is an essential part of socializing. Here are a few things to keep in mind:
Buy Quality Certified Candies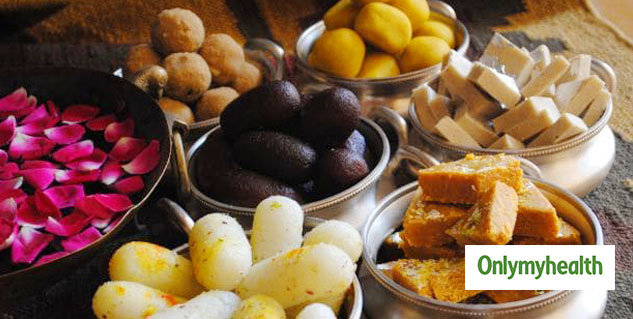 We all occasionally indulge in commercial sweets, but remember that they're high in calories and trans fats, harmful artificial colors, stabilizers and may contain emulsifiers and unhealthy fillers. Sometimes synthetic milk is also used. They can cause allergies and affect your kidneys and liver as well as cause asthma attacks. Make sure you buy your sweets from reputable outlets, preferably with quality certification.
Read also: 7 Unhealthy Effects of Sweets on Your Body
Watch the Calories
Pay attention to the calorie content of Indian sweets. The following can help you choose the most suitable sweets:
Candy Name ̵
1; Calorie Content
A Boondi Ladoo – 185
A Simple Burfi – 125
A Rasmalai – 180
A Rasgulla – 170
A Gulabjamun – 143-150
One-piece Sandesh – 143
A Besan Ladoo – 140
A Kaju Barfi – 90
A Jalebi – 140-150
An American News Website has labeled "Jalebi" as one of the eight most pungent and unhealthiest snacks in the world. Remember that nobody eats only a "Jalebi". The count increases to 3-4. So we're looking at a total calorie count of at least 420.
Also read: 5 Low Calorie Foods That You Can Add to Your Daily Meals
Other Things to Consider for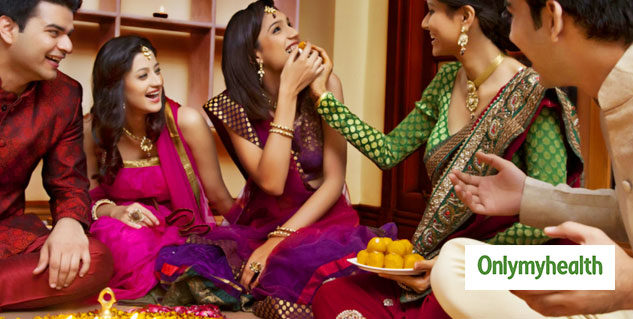 Some sweets like Barfi have a silver coating. This can be counterfeited with aluminum, which is dangerous, can accumulate in bone tissue, invade the brain and cause dementia.
Toxic Synthetic Milk: Beware of a high percentage of milk solids used to make sweets falsified with synthetic milk with urea and detergents that can cause liver and kidney failure
The Sweets Used Trans Fat is a partially hydrogenated cheap vegetable oil that is known to cause lifestyle problems, such as high blood pressure, high cholesterol 2 diabetes, cancer and more.
Switch to Healthy Homemade Options: If you have the choice, you should opt for healthy homemade sweets, which would definitely be healthier, lower in calories and less at the same time satisfy your sweet cravings:
You can use one of the ingredients such as atta, oats, wholemeal flour, ragi (finger millet), jowar (sorghum), bajra (pearl millet) and some nuts dried coconut, figs, dates, thickened skimmed milk, a Little ghee, combined with organic jaggery and honey. These can be used to bring out a variety of sweets, such as desserts, biscuits and more. It is not necessary to add sugar.
Another very healthy option is to serve slices of sweet salad of anar (pomegranate), apples, figs, dried apricots, cranberries and raisins with honey in dark chocolate or freshly melted dark chocolate. Dressing.
More articles about healthy eating.
For more related articles, download OnlymyHealth app.