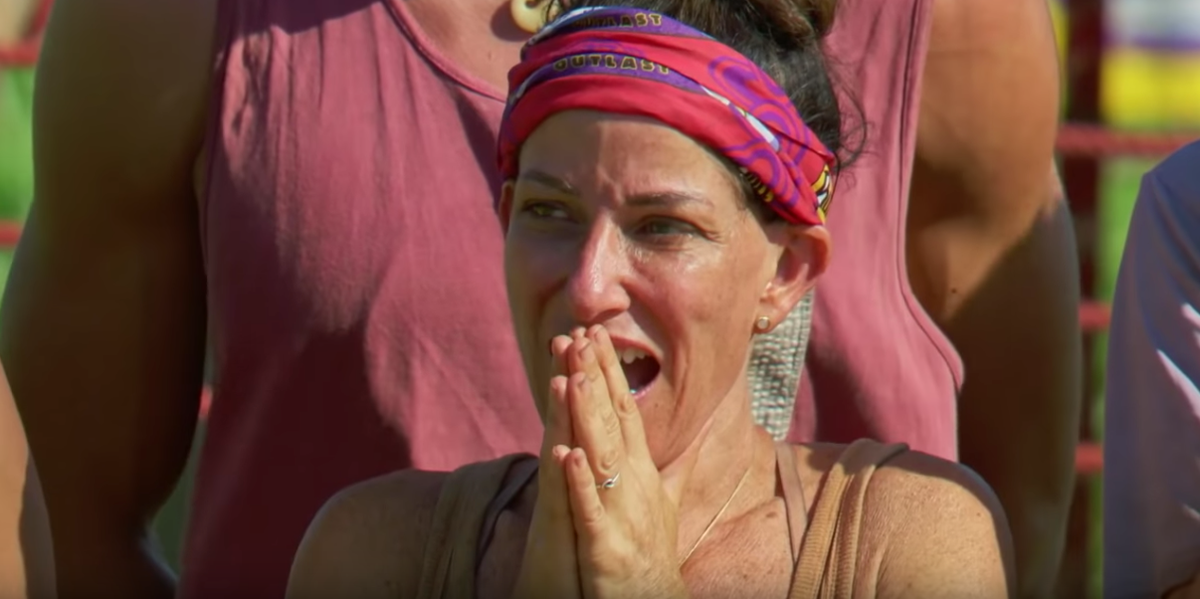 This episode of Survivor is about big things. As if the merger would not be a big deal in itself, each participant must immediately learn that his departed colleagues have never really left the game.
CBS released a preview of Wednesday's episode on Monday – and it gives you a good idea of ​​how the unsuspecting Survivor candidates are responding to this year's massive "Edge of Extinction" shoot.
The scene begins like any other survivor and Jeff Probst tells everyone to drop their buffs. However, when all of their new red merge buffs open, Probst drops a surviving bomb ̵
1; one we already knew from viewers who did not see them.
"Over the years, certain moments on Survivor have become iconic," says Probst. "Some moments take years to become iconic, others become iconic as they happen.
" This could be one of them.
And then, when everyone looks scared, Probst shouts: "COME ON IN! [19659002] At this point, the six candidates from Edge of Extinction – Reem, Keith, Chris, Rick ("Devens"), Aubry, and Wendy – march out of the trees, and understandably, they're all crazy, imagine how it is Feel like dazzling somebody just to hear you have to play with them again.
How exactly will the Edge of Extinction players compete to get back in the game? Survivor Twitter account, we see the six excreted players in a classic Survivor Obstacle Course:
We have to wait for the episode of Wednesday night to find out who's coming back into the game! [JordynTaylor
Jordyn Taylor is deputy editor of Content at Men's Health.