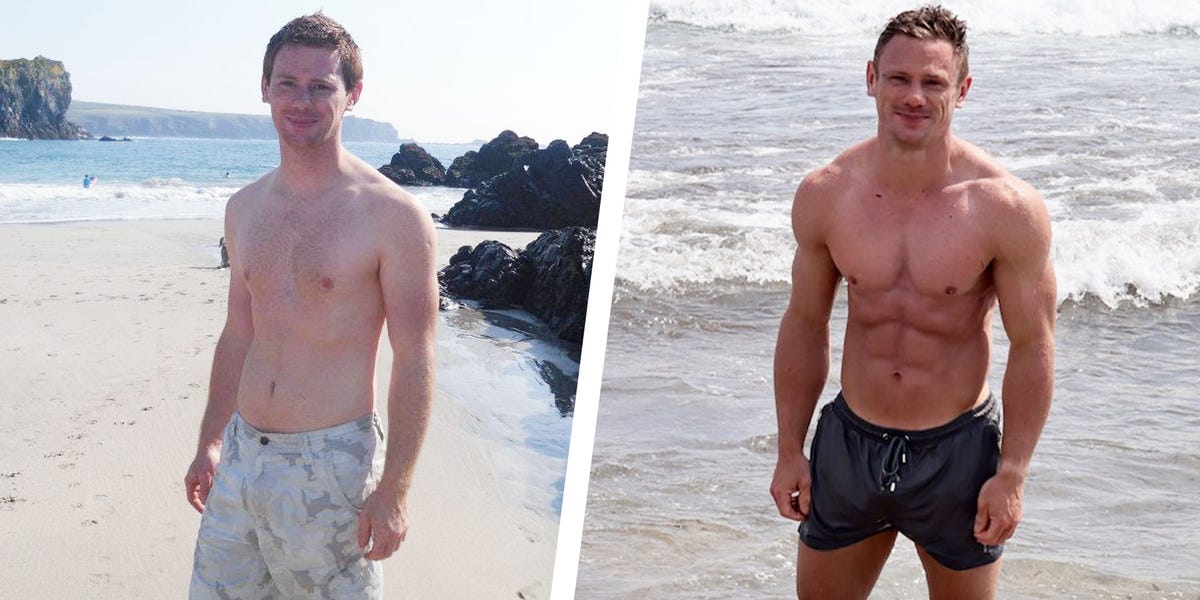 Chris Arpino is the type you look for and believes he was always healthy. Arpino, 37, who lives in Cornwall, England, never beat more than 191 pounds at 5-foot-9. But after years of ignoring his health, Arpino discovered he was living a lie – he never trained, he never ate properly. When he suffered a severe back injury, he knew it was time to move from Slim Fat to really healthy fat.
"Before my transformation, I was always a very thin guy. I could get away with the food and never really gained any fat, "Arpino admits. "But I also had very little muscle mass." Like most boys in their early 20s, Arpino admitted he went to the gym and worked only on his glamor muscles like his arms and shoulders, to make him look good in a T-shirt. But he neglected the rest of his body when it came to how he exercised and how he ate. In 2008, he got the wake up call he needed.
"I was in my shop making custom interiors when I was hit by a 660-pound birch leaf. It squeezed my spine and caused several back injuries, "said Arpino. These injuries included a compression fracture of his L4 / L5 vertebrae. He also suffered a dislocation of several vertebrae and had to be corrected continuously in the pelvis.
"I had a very, very long recovery. I had to give up my home and business and live with my family to get the care I needed, "says Arpino. "I had to re-teach basic things, like bending down to sit in a chair or getting in and out of a car without my legs giving way beneath me."