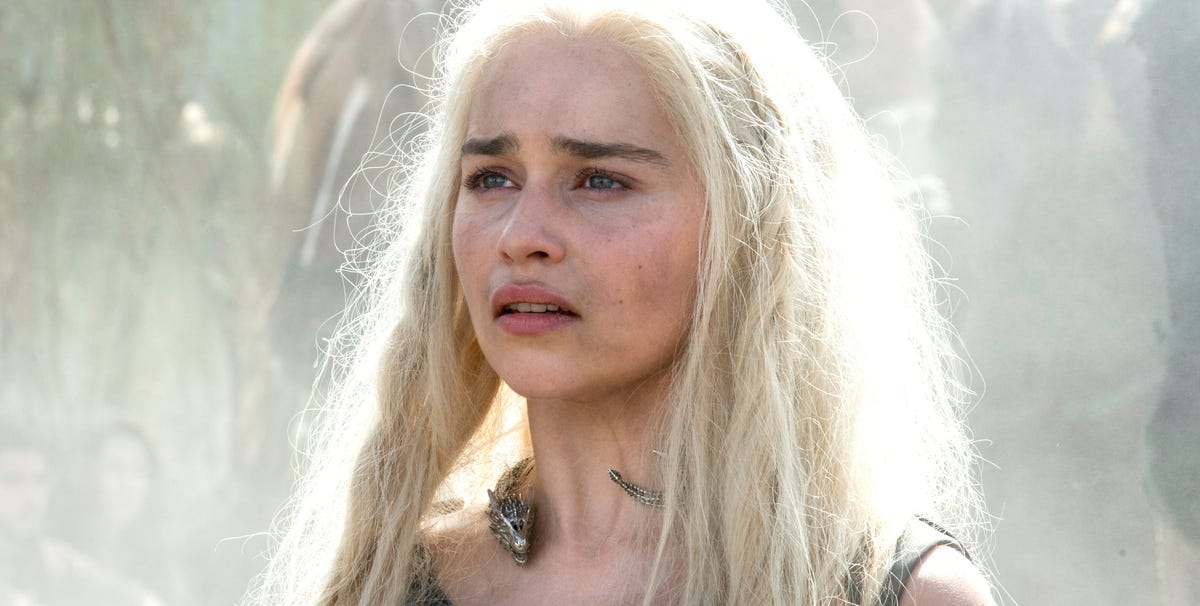 It is not pronounced "Ka-LEE-see".
Among intimate friends, you may have tried to mitigate the "k" in the beginning so that it sounds like the Scottish "hole". No, still not there, sorry.
It's like almost everyone on Game of Thrones says the title of Daenerys Targaryen (and what really annoys when people do not think the show is their name). But we are all wrong.
David Peterson, the creator of all Game of Thrones languages ​​- including Dothraki – explained the podcast The Allusionist this week that everything comes up due to a mistake he made while building the Language from George RR had committed Martin's original handful of Dothraki words.
"I wanted to make sure something was written differently, it was spelled differently, it worked well for everything, except for the word" Khaleesi. "That's a real thorn in my eye," he said.
"It should by no means be pronounced" ka-LEE-see "based on spelling, so I had to decide if I should re-spell this thing because I know how people pronounce it or how I do it will appreciate and spell out this spelling, I made the latter decision, and I think it was the wrong decision.
"Changing the spelling in & # 39; Khalisi & # 39; would have solved all my problems. & # 39; EE & # 39; and & # 39; me & # 39; can not be pronounced the same, since they are spelled differently. If I want to honor George RR Martin's writing, [that] the pronunciation gives us CHA-LAY-eh-see. So that's CHA as at the beginning of Channukah.
LAY-eh (as in 'Mendeleev', for all your scientists out there Together, they sound a bit like "layer" or if you said "Leia".)
See as in "see." That's the simple syllable
CHA-LAY-eh-see.
As Peterson says, "I should have just rewritten myself …"
Anyhow, it's not as if each one of us is now changing his habits, least of all is the entire cast of the show, and as an experienced linguist, Peterson should know that languages ​​are developing with use, right?
Source link