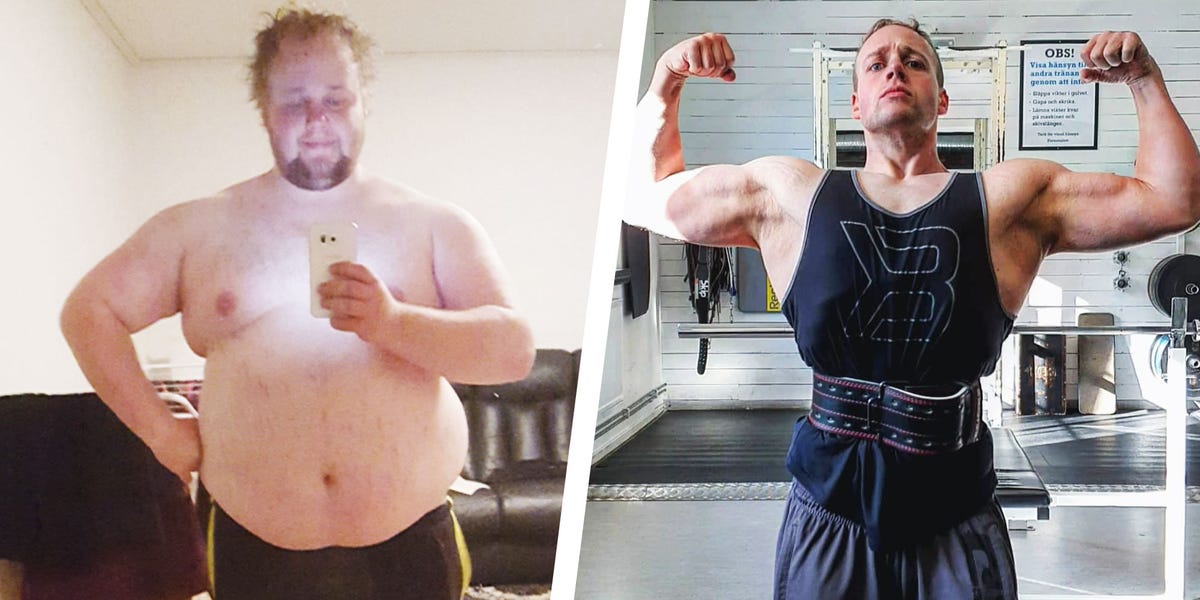 At first, the weight gain of Fredrik Winge did not bother him too much – he had seen the number increase for a while, but he had also trained quite regularly. "I thought I was just getting stronger, not fat," he says. "So I just ate what I wanted and I did not really care. It was mostly good food – I just ate too much." 25-year-old Winge, who lives in Sweden and works in the construction industry, said he did not have much difficulty staying active because of the nature of his work.
Immediately the moment Winge reached his worst point and his weight increased to almost 100 kg, things began to change. "I got a lot of headaches," he says, "and went to the hospital to have me examined." Among other things, Winge's doctors reported his high blood pressure and told him he needed to take prescription drugs to stay in control if he did not change things soon. "That was the big turning point for me," says Winge. "I finally realized that I was destroying my life and my body."
Winge began with some of the obvious factors that contributed to his weight gain ̵
1; the leakage of calorie bombs such as snacks and sugary foods such as sweets. He also focused more on portion control, deliberately trying not to overstrain, and worked his way down to weighing each ingredient. As for the training, he also began to make changes: In the past, he had mostly hit the weights, but ignored the cardio-vascular side of the equation. To keep himself active, he added long walks to his daily program to find more balance between heavy lifting and moving. "I still trained and managed to maintain 100 percent of my strength throughout the diet," he says.
First, Winge says, his motivation was simply to become "healthy and normal". However, as he made serious strides in losing weight, he gained more and more muscle definition and made it clear how much strength he had hidden. So far, he has lost more than 180 pounds in two years. "I feel great, little things like climbing stairs without sweating and getting out of breath are amazing."