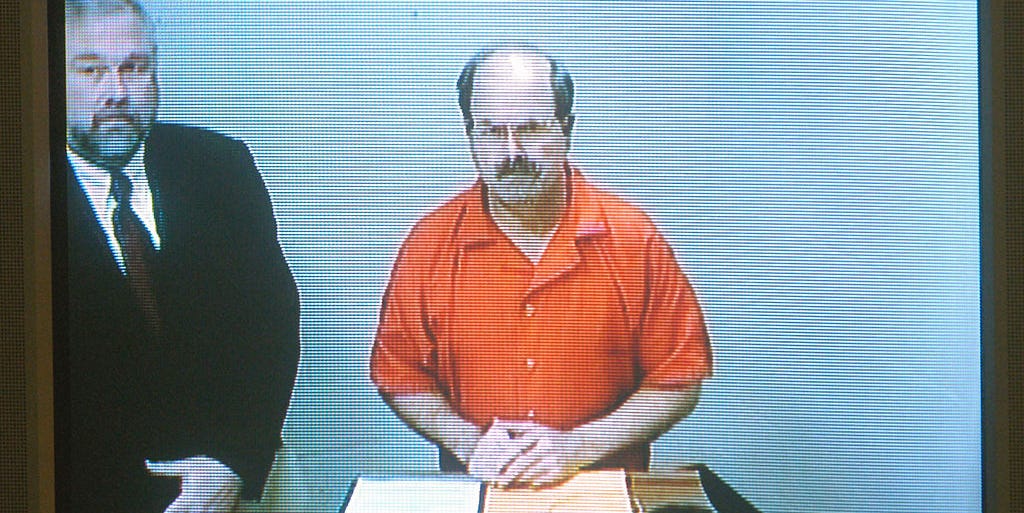 In the second season of Mindhunter there is again a Kansas man, Dennis Rader.
From 1974 Rader stalked the area of ​​Wichita as "BTK".
In total, he murdered 10 people
---
For 31 years, one man terrorized residents of Wichita, Kansas. At the time of his first attack in 1974, four members of the Otero family died: Joseph, Julie, Josephine, and Joseph Jr. The couple were strangled in the home together with children 11 and 9.
After the killings of the attackers, he was killed six times between 1974 and 1991. Finally, the BTK killer named after his killer ("restrain, torture, kill") was arrested by the Kansas police on February 26, 2005, Dennis Rader.
At that time, he lived quietly outside Wichita, volunteering as a scout leader and community leader. Rader, the father of two children, was sentenced to ten consecutive life sentences.
This is how the murders developed.
Early years 1

945 -1973
Rader was born in 1945 and grew up in Wichita. At 21, he entered the Air Force and was to be stationed in the US and Japan for the next four years. In letters, he claimed he realized bondage fantasies by drawing pictures and then burning them when he left the base. In his thirties, he claimed he had tried to tie up prostitutes, but they found him "too frightening." Rader often lied in letters to authorities, with deliberate spelling mistakes and poor English.
It is known that Rader began working in November 1974 as an ADT security officer in the Wichita region. His murders started earlier this year.
The Murders, 1974-1991