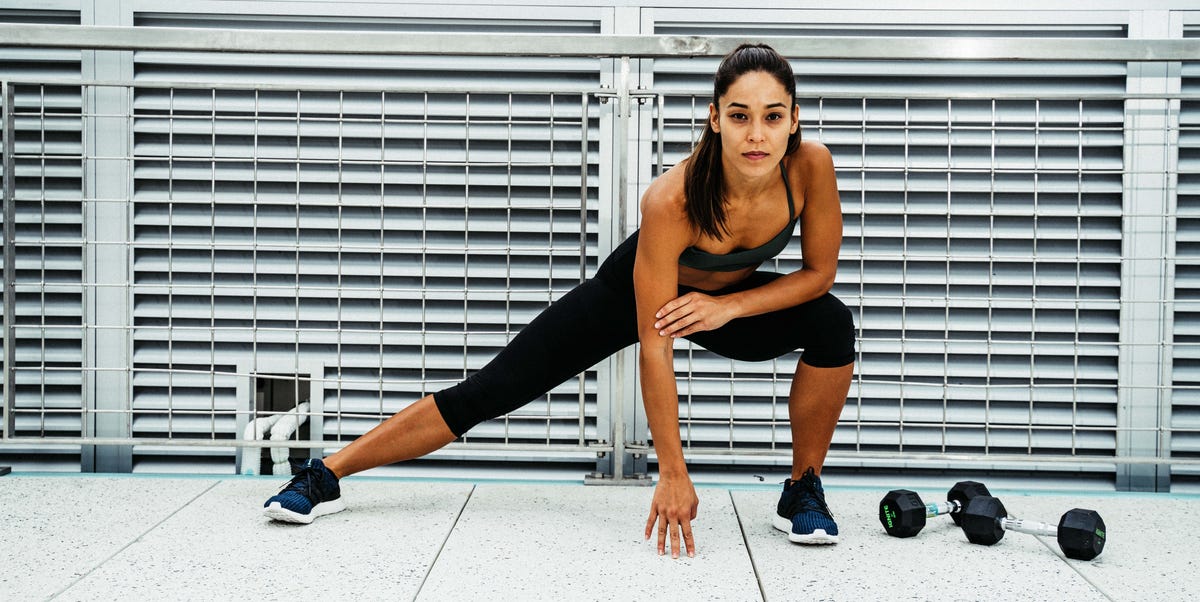 For many people, getting prepared for training, putting on their shoes, starting the playlist and jumping right into the first set mean that.
That's probably not the wisest course of action. Trainer Charlee Atkins, C.S.C.S. I want you to pump the breaks and slow down to pay attention to the little things before you start sweating.
"Each workout should start with a warm-up session that includes the best warm-up exercises that are similar to our sport of choice (or the workout of your choice for the day)," she says.
In other words, when you walk around, you start with a dynamic warm-up of your legs. Chest Day Loosen your pectoral muscles. For full-body routines, Atkins uses this combination exercise to challenge their customers before they hit the ground.
"[The warmup] requires a little brain exercise, while all major muscle groups are hit: hip, back, shoulders, chest, arms, and torso," she says. "The move combines three different exercises into one: Down Dog, Plank and Cross Body mountaineers."
For the warm-up you only need some space to spread out and get active.
Start in a deck chair position.
Hinge on the hip to move toward the ceiling and move into the down-facing dog.
Bring your right hand to your left foot.
Replace your hand and back to plank position.
Bring your left foot to your right elbow.
Repeat the process by alternating opposite arms / elbows / feet / knees.
Run the series 8 to 1
0 times before performing your total body workout Warm up or add it to your body weight as a low-impact full body sequence.
Want to know more about Atkins? Take a look at our series with their tips: Try Her Move.