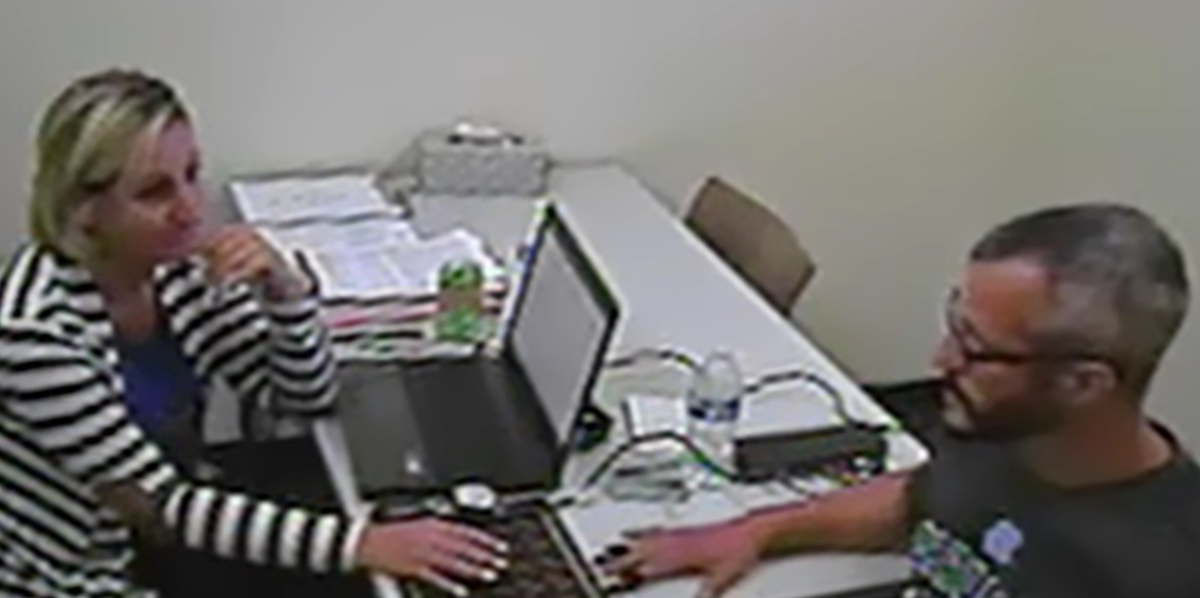 For Christopher Watts everything began to unravel after he failed a polygraph test ("lie detector") during the police questioning in August 2018. Watts would soon confess to having murdered his wife Shanann Watts and their two daughters Bella and Celeste. In November of that year, Watts was sentenced to three consecutive life sentences. He is currently serving these sentences in a maximum security prison in Wisconsin.
Viewers of the Netflix documentary about the case American murderWatts, who only uses footage from police bodies, interrogation footage, and social media accounts to tell the story, is likely to wonder why Watts agreed to the polygraph exam in the first place. Did he think he could hit it?
Another famous polygraph dispute erupted in 201
8 when the Democrats asked then Supreme Court candidate Brett Kavanaugh to take the test on sexual assault allegations by Christine Blasey Ford. (Ford himself took the polygraph test, the answers of which were rated as "no indication of deception," meaning it passed.) Kavanaugh said the tests were unreliable and he did not take any.
Polygraph tests and their effectiveness are common crime tropes – here we see clever criminals who pass the test by checking their heart rate and breathing. Perhaps Watts thought he too could pass the test if he just kept calm. Of course not. That is, stay calm or pass the test.
But do the tests always work as intended?
Do polygraph tests work?
Polygraph tests measure physical responses like blood pressure, heart rate, breathing, and even sweat. Changes in these physiological signs are believed to indicate when a person is untrue. Basically, they measure stress and anxiety.
However, some experts question this underlying premise: Liars necessarily show signs of stress, while innocent test takers do not. In a report by the National Research Council, the researchers concluded that "the basic science relevant to the polygraph suggests that at best it may be an imperfect instrument, but the degree of imperfection remains unclear".
According to experts, if the test is not performed correctly, it can also lead to higher inaccuracies. This also applies if the test participants have autonomic disorders or are taking certain medications.
New Castle University Professor Donald Grubin has conducted further research on polygraph exams. While he also saw various ways in which the test could be inaccurate, he stated in an interview with the BBC: "If the examiner is well trained, if the test is carried out properly and if there are adequate quality controls, the accuracy is valued between 80 and 90 percent. Even so, Grubin noted that with the right training, a person could pass the test.
Still, there are a number of problems with using the test, particularly in a narrow criminal justice setting.
Chris Watts might have refused to take the test for these reasons, citing possible inaccuracies. But exactly what the test is supposed to measure – fear – was already completely clear to the investigators.
In this case, the polygraph test proved to be a better inducement to confession than a separate charge of guilt.
This content is created and maintained by a third party and is imported onto this page so that users can provide their email addresses. You may find more information on this and similar content at piano.io
Source link