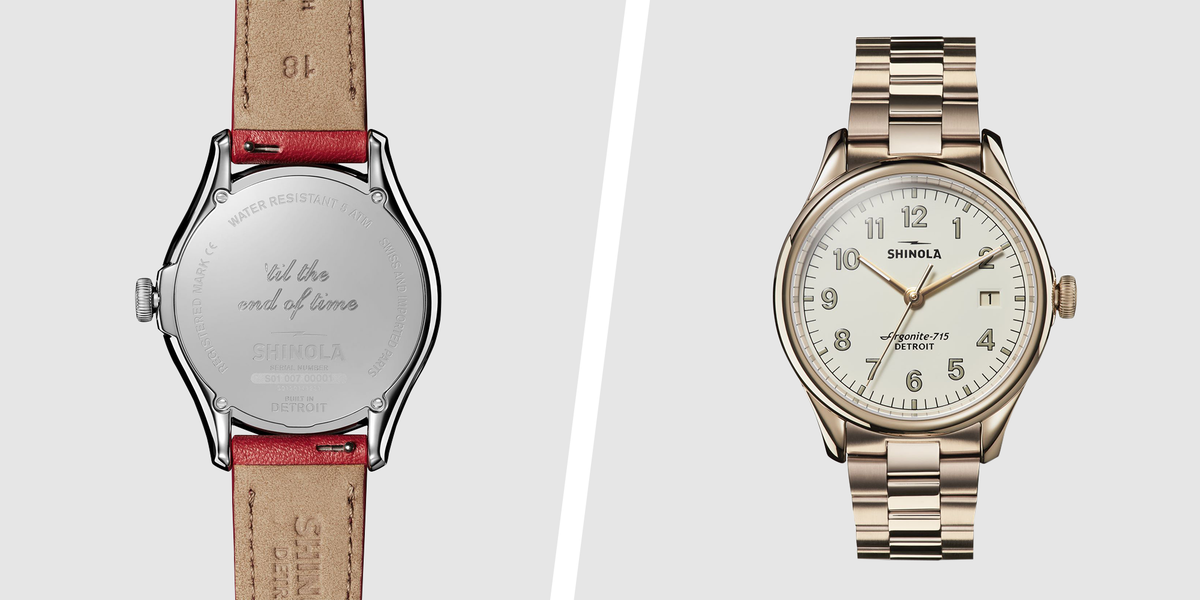 Welcome to The Must-Have a weekly feature that spotlights a single product by Men's Health Ted Stafford, where he'll lay down his wisdom and stamp of approval for the hottest item of the week. Whether it's the coolest pair of sneakers or the perfect wrist watch, his style picks are guaranteed to be the best of the best. Check out the latest must-have product for every guy's wardrobe.
---
We can all agree that January feels like the longest month of the year. After a prolonged government shutdown and a nationwide bone-chilling polar vortex, Valentine's Day wants to be in the blink of an eye (or possibly a stress-induced eye twitch). Vinton watch is now available in the nick of time.
The Vinton, an updated unisex offering in Shinola's collection of stylish timepieces, is fittingly named after a neo-classical building in Detroit's Financial District. The champagne gold and polished stainless steel options of this 38-millimeter case and bracelet are great with the brand's interchangeable leather straps. Shinola offers engraving on the watch's caseback, which adds an extra touch to make this timepiece an extra thoughtful gift this Valentine's Day.
Whether it's the undeniable unique style of the brand's timepieces, Shinola has become a must-have staple in a man's wrist watch wardrobe. If you have any of these things to do this month.
The new Shinola Vinton watch is now available at Shinola.com.
Source link