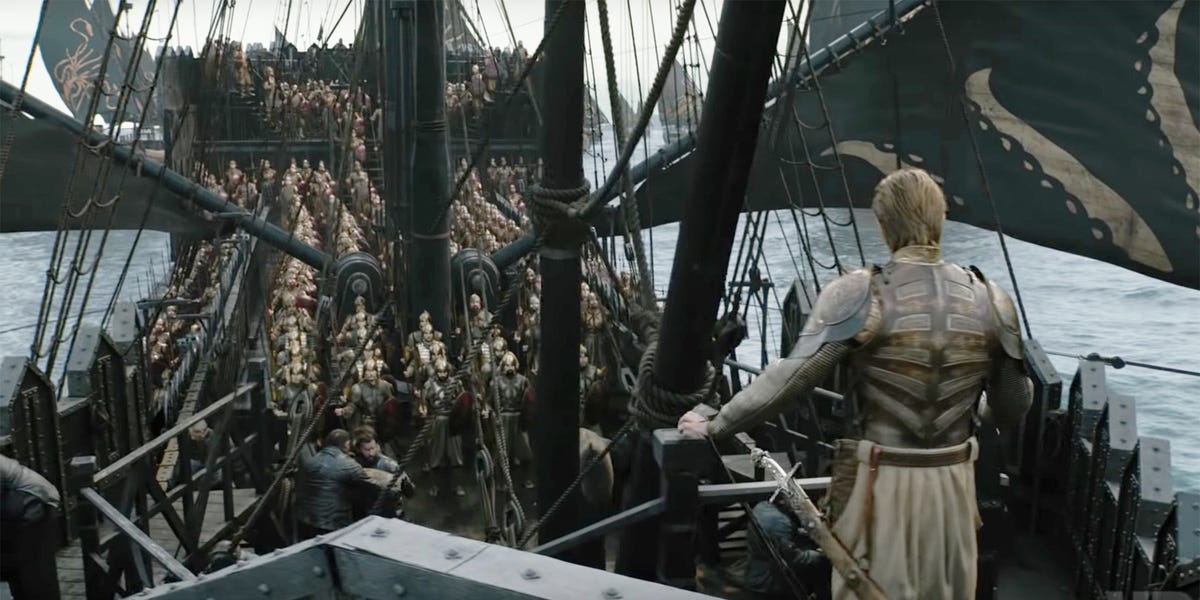 If you believe that the first official trailer for the final season of Game of Thrones would provide great insights into the six episodes of the HBO epic, we recommend again.
There was enough to whet our appetite, and there was at least one important revelation (Tormund and Beric are alive!). The new, two-minute promo was usually a big eye-catcher and pointed to huge displacements – like the much-hyped fight against the Night King and its undead hordes – without revealing the good stuff.
We should not be really surprised as Showrunner GoT David Benioff and Dan Weiss have admitted they would be happier Keep all Season 8 material on standby and do not release a trailer. (We can imagine that HBO had something to say about this.)
However, on closer inspection, this intentionally ambiguous teaser may reveal more than you think ̵
1; especially a figure standing at the bow of a great-looking ship, just glimpsed by behind, who could turn out to be the main actor in the coming war?