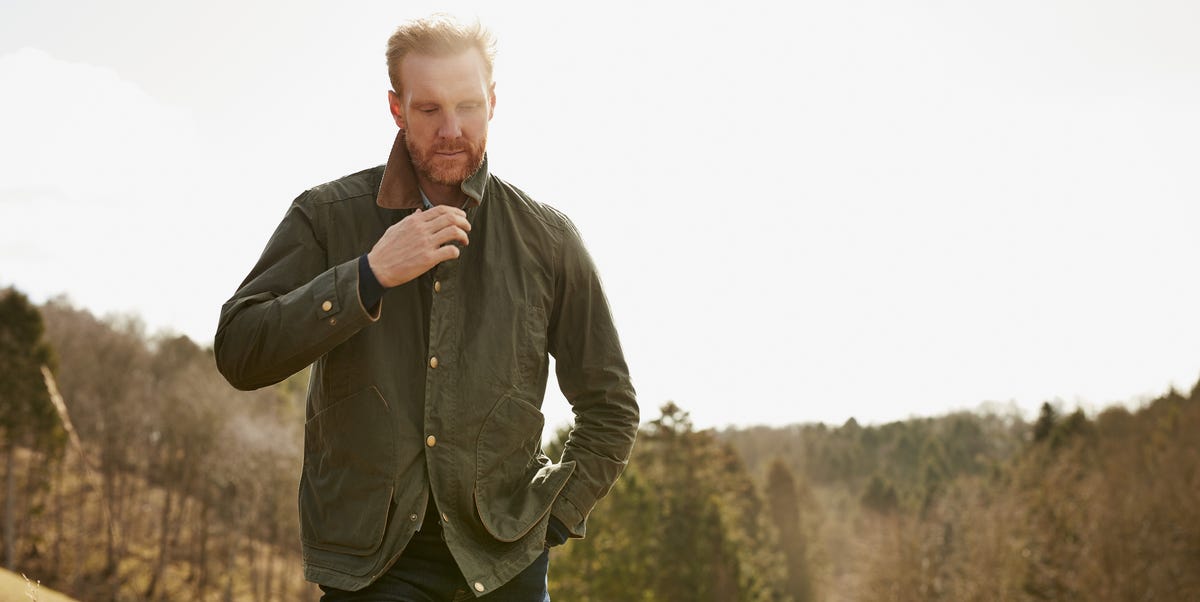 J. Crew, the great American brand we rely on for stylish sportswear, has partnered with Barbour, the traditional British brand that specializes in high quality waxed outerwear for the revival of their iconic J. Crew Barn Jacket. The jacket of J. Crew Barn was created in the early 80s (more precisely in 1983) and was undoubtedly a coveted style piece of their time – a bit neat with some Country Boy grains, which are appreciated by city people alike.
The Barn jacket has a natural, durable quality that's perfect for your casual weekend of jeans, sweatshirt and T-shirt, as appropriate for the professional work week. The length of the jacket fits well over a suit or sports jacket, and the juxtaposition of a crisp, bespoke suit against the durable waxed cotton makes every guy look rushingly cool. The jacket has neat roots, but turning the way you want to wear it will make all the difference. The nice thing is that this jacket has many options on how to wear it.
The new version of the Barn Jacket is part of the J. Crews Editions collection, reinterpreting classic J.Crew styles in collaboration with the house's favorite brands. This pairing is undoubtedly a winner as it picks up on what makes the two brands so good, and merges them into a new iconic classic.
Highlights that make this product a hit include the "Barbour Care" 4 oz lighter wax (which makes it 30% lighter than a typical Barbour), a straight collar collar that looks well unfolded or not, and The original tartan lining, which becomes visible when it becomes visible, and adds a unique style that starts from the inside. When you invest in this new original, remember that the more you wear it, the better it gets with age. The natural tendency of waxed cotton to accept the hardest elements is increased wear. This will give the jacket character and coolness for many years.
Source link