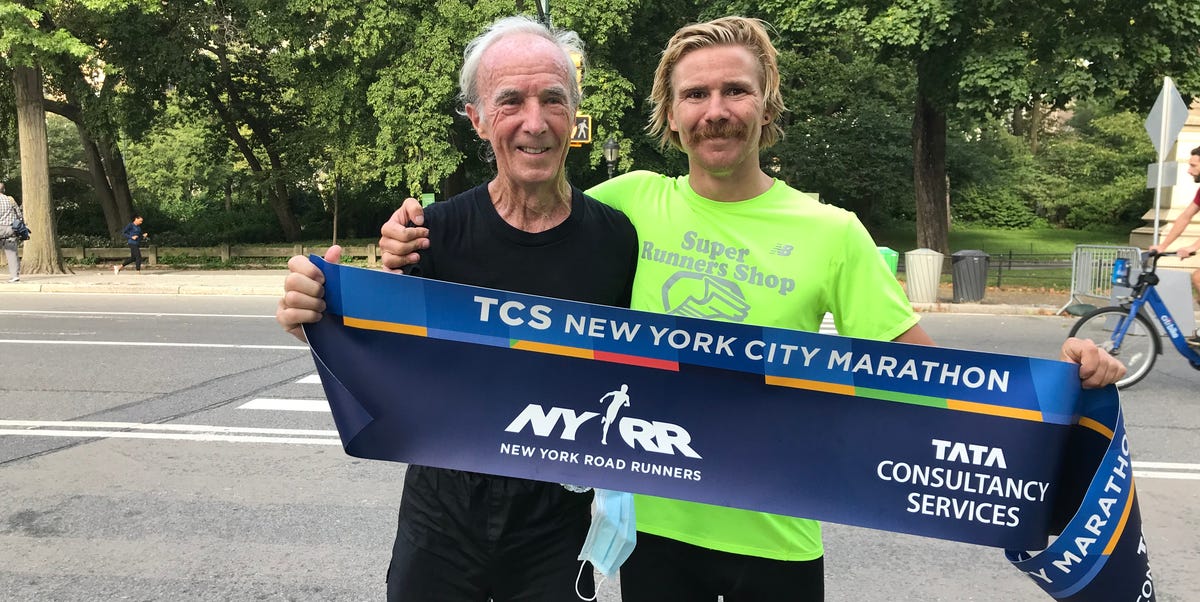 It wasn't the 50th anniversary anyone was expecting, but on September 13th, Gary Muhrcke, winner of the first-ever New York City Marathon, returned to the site of his greatest running win.
Until fifty years ago Muhrcke set out to accelerate his friend Pat Bastick in the 1970 NYC Marathon, then a four-lap course in Central Park (the course now runs point-to-point through all five boroughs) . After two loops, Bastick got out. Muhrcke, roughly in 12th place, picked it up in the second half and won the race in 2:31:39. This happened after a night full of flames – Muhrcke was a firefighter at the time.
Of the 1
27 runners who started, only 55 finished the race. In comparison, the 2019 race had 53,627 participants.
To commemorate this day, Muhrcke was accompanied by his grandson Colin Kern for a single hilly round in Central Park on Sunday. The duo ended in a time of 58:21.
"I still think this is a very difficult course." Said Muhrcke after the run. "I think it's an honor [to run with Colin]. Running with him is pretty cool. I think he would certainly have kicked my ass today. "
Muhrcke's success didn't stop after his moment in marathon history. He won the Empire State Building run-up in 1978 and was a two-time Yonkers marathon champion.
He still runs and exercises every day.
"If I can inspire someone to get up from the couch, that's my goal in life," said Muhrcke. "You know, every day we wake up and something hurts. The day when nothing hurts is the day you should check yourself out. Just go out there and do it. "
Muhrcke wants to continue to be a role model.
"I don't know what motivates me. I think if I stop running I would die. And I like the idea of ​​doing things. I'm a bit depressed that I'm my old, but I'll keep running as long as I can. "
This content is created and maintained by a third party and is imported onto this page so that users can provide their email addresses. You may find more information on this and similar content at piano.io
Source link