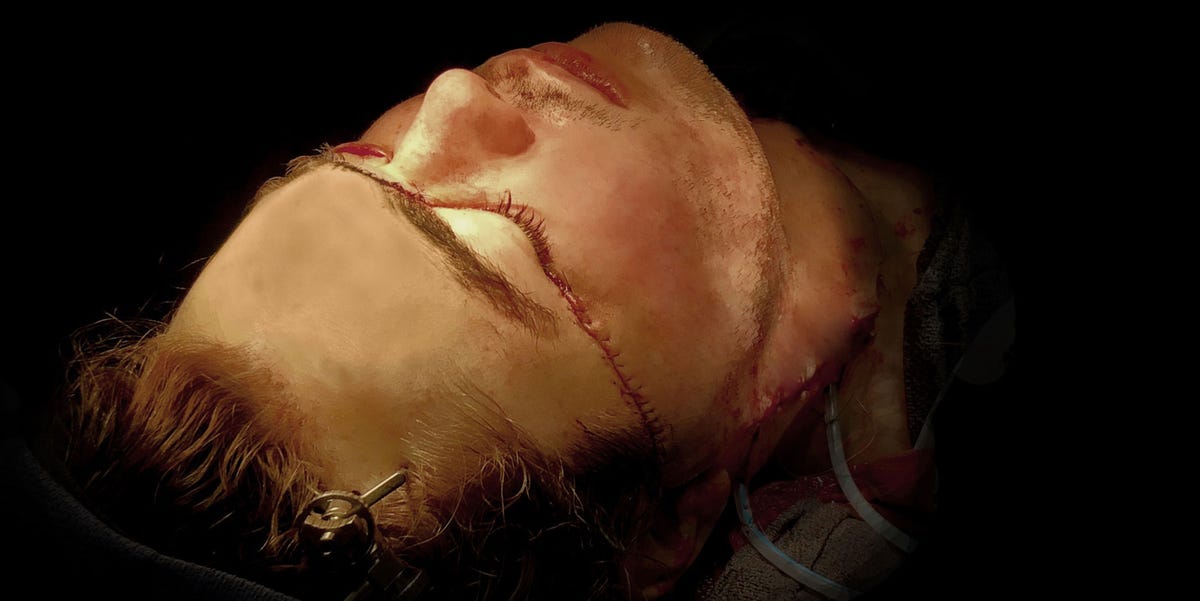 It's been less than two years since 26-year-old Cameron Underwood woke up and missed most of his face. His nose, jaw and teeth were destroyed by a self-inflicted gunshot wound during Cam's fight against depression. Now the Californian can smile, eat and talk again thanks to a 25-hour face transplant.
It took more than 100 medical professionals at Langone Medical Center of New York University to pull off the transformative surgery that restores Cam's face. Under the direction of dr. Eduardo D. Rodriguez gave the team the face of a recently deceased 23-year-old student from Manhattan on Underwood's skull.
Underwood's medical team announced at a press conference on Thursday the success of the facial transplant that took place last January.
"It's really remarkable to be a part of it," said Rodriguez at the conference. "They can finally see their child again," he said, pointing to Underwood's parents, Beverly Bailey-Potter and Randy Underwood. Cameron Underwood Face Transplantation "title =" Cameron Underwood Face Transplant "class =" lazyimage lazyload "data-src =" https://hips.hearstapps.com/hmg-prod.s3.amazonaws.com/images/may201
5-1543531528. jpg? crop = 1xw: 1xh; center, top & resize = 480: * "/>