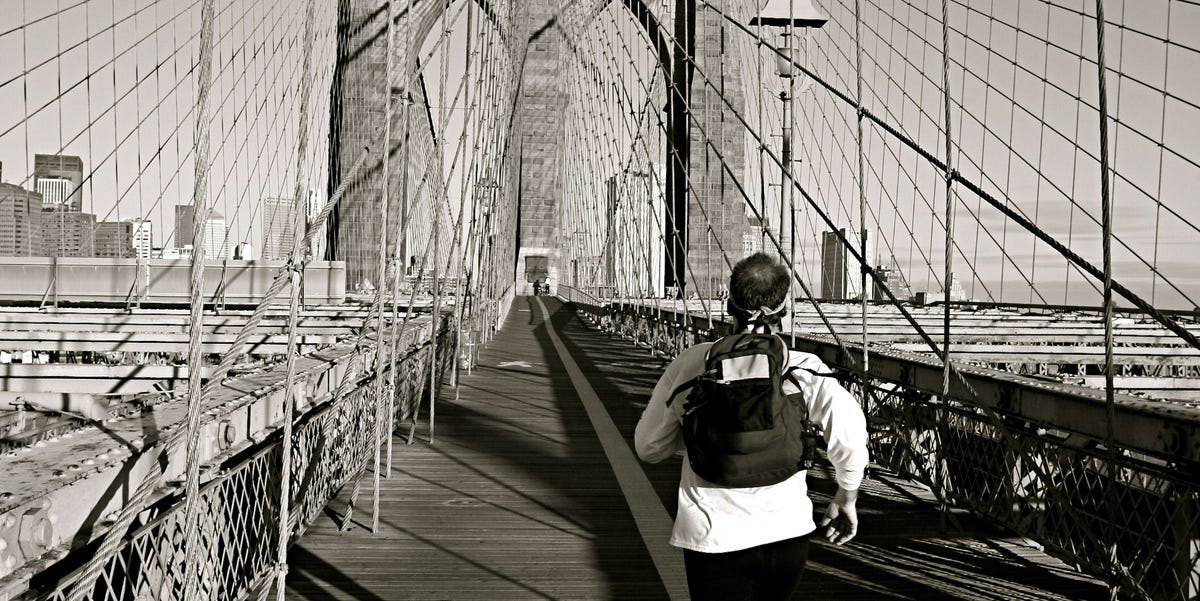 At the beginning of my career, I went to work in the running shorts with a thermos of coffee, a work shirt and trousers in a small daypack strapped tightly around me. (I would keep my shoe change in the office.) I would walk a mile and a kilometer from my apartment to the very last bus stop, where I would catch a drive through a tunnel across a river. Then, out on the other side, I walked one and a half miles to the office. Nothing prepares you better for working life than treating the way to school like a cross country race. I picked out brown, white collar types a block and a half ahead of me, slipping past them just as I had hoped.
It was fun. I would go to work and train under the same sign. I could combine two uncomfortable but necessary things into one and fulfill everything with the smug superiority of having thought of it. It took a bit of logistical planning to find a gym near the office to take a shower and change clothes, stow the shoes in the office, and get a decent backpack I could wear while walking. Wrist and chest straps frayed , I gave up the track. At least I did it until I got my hands on Eddie Bauer's Butterpack 1
6L.
As part of the Outdoor Outdoor's First Ascent line, it was created with serious contributions from trekking and climbing guides to meet the demands of a minimalist upgrade package. It turns out that these needs are equivalent to those of a desk jockey in New York trying to jog his four miles to the office: lightweight (just 11.25 ounces), plenty of room and shared storage space (including a vertical cell phone pocket that also fits in with the Carry the pack easily), and secure tethers around the pack itself to keep things from rolling around your back, along with chest and hip straps that will not slip up.
Now, strapped into the Bauer butter pack, I fly home with my equipment from the office while all the other miserable commuters wait for a train.
Source link