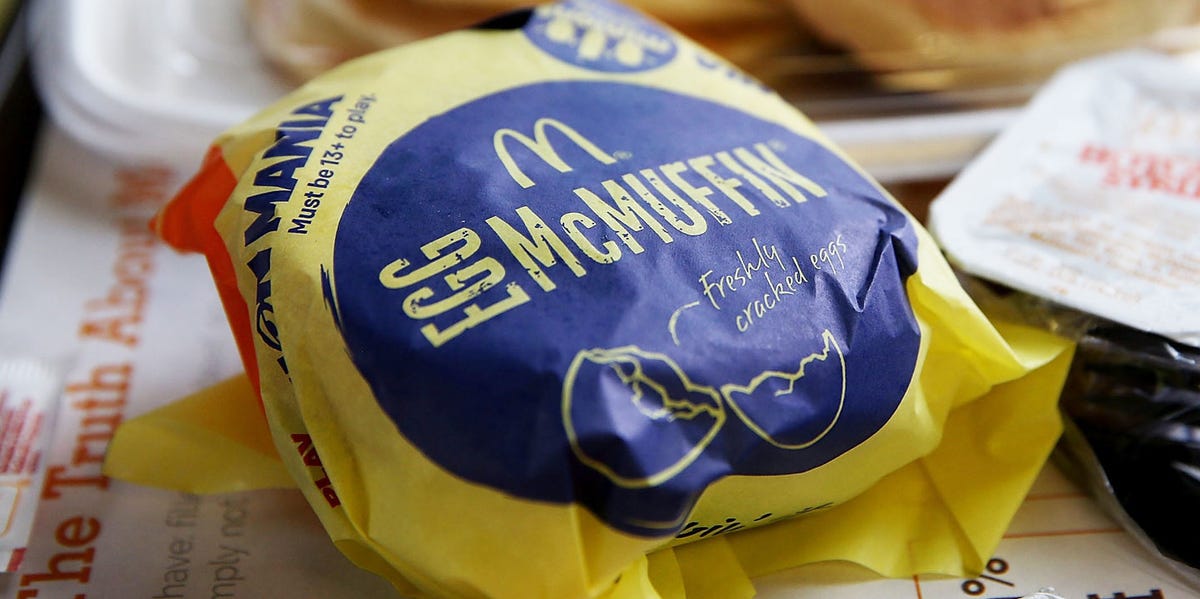 Getty Images Justin Sullivan
Last month, two separate surveys found that about one-third of all Americans are still eating fast food once a day and are roughly trying to cut back on meat in their diets.
If you happen to find yourself in the overlap of that.
Advertisement – Continue Reading Below
These drive-thru orders are meat-free and dietician-approved.
Best Breakfast: Egg McMuffin
Even if you hold the Canadian bacon, this classic breakfast sandwich has a nice amount of protein (14 grams) and even a bit of fiber (2 grams) for a reasonable number of calories (280).
Best Side Salad: Chick-fil-A Superfood Side