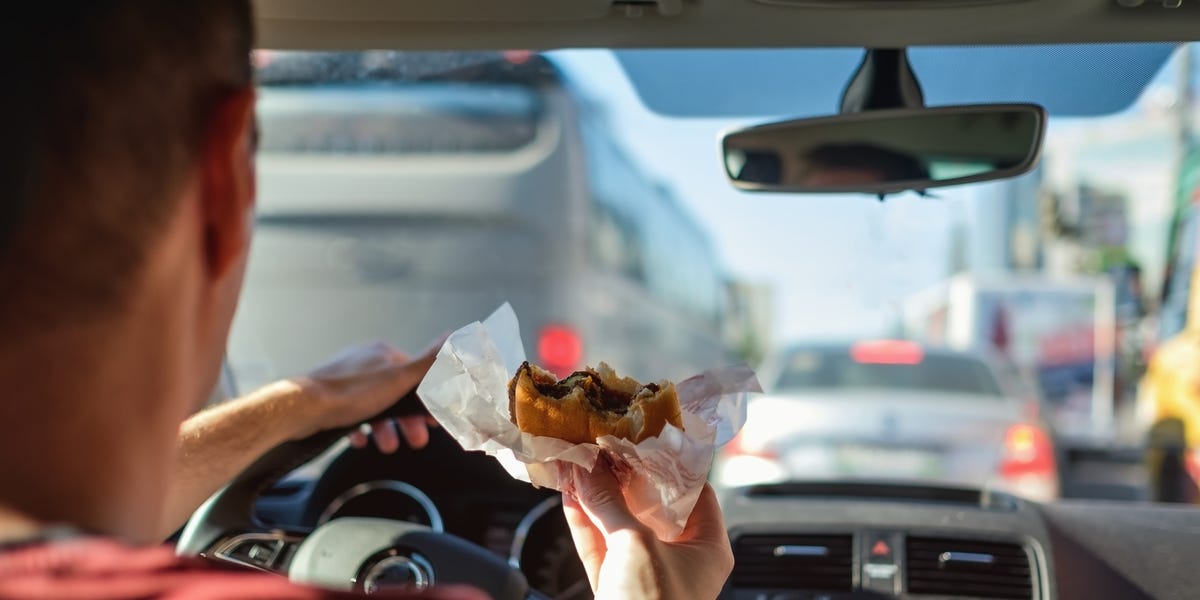 My family of four just returned from a three-week road trip adventure across Canada, the Adirondacks, Connecticut, New Jersey, back through Pittsburgh, and home.
Being a dietitian and the father of a seven-year old and a 10-year-old, I knew that we had to have a plan. So my wife and I brought a bevy of easy-to-eat, protein-rich, fiber-friendly snacks for the trek.
We needed food that was fast and easy, but so provided quality nutrition and solid flavor. Here are the best options we found along the way. Whether you're on a family road trip or traveling for work, these meals will fill you up without slowing you down.
At Starbucks …
Their Eggs & Cheese Protein Box was a favorite with our kids, plus it was relatively easy for them to eat in the car (minimal mess). My wife and I liked the Sous Vide Egg Bites, which are a hot, portable, high-protein option.
There are plenty of other picks too. "With three kids, and being one of two full-time working parents, I'm on the road a lot," says Dana White, R.D. "My go-to [at Starbucks] is a tall iced coffee, tomato & mozzarella panini and a KIND bar. This combo of real foods has plenty of protein, fiber, and healthy fats. "