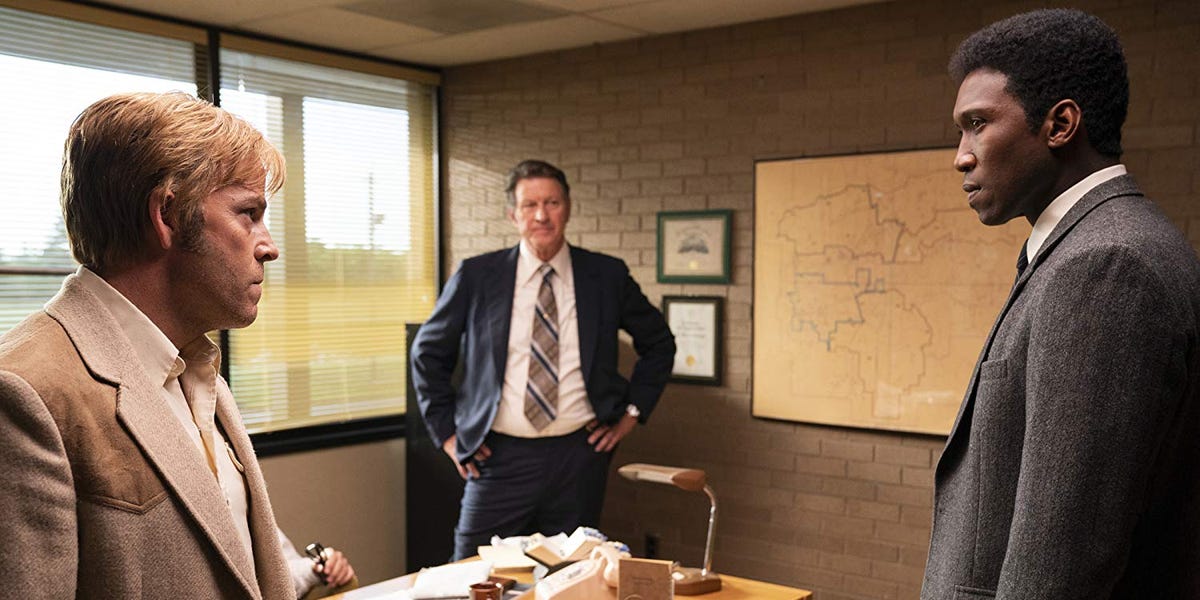 In addition to an Oscar for Best Supporting Actor for his role in Green Book Mahershala Ali also scored a less celebrated but equally impressive performance in the third season of HBO's True Detective which ended this week. The final split the fans, some praised the emotional storytelling and others wanted a more satisfying end to the crime.
(Mild Spoiler Alert for True Detective Season 3, Episode 8, "Now Am Found".)
Similar to the first season (which traces the impact of a case with Matthew. McConaughey and Woody Harrelson's characters in her later life), the third season finale used aging make-up to visit Alis Wayne Hey's years after the events of the season and examine how Will's death and Julie's disappearance affect him as a person to have. The connection to the first season was made even clearer by the direct reference to the detectives who played Harrelson and McConaughey.
It was not unnoticed that the finale was released the same evening that Ali received an Oscar, leading to comparisons between his character and Roland, the investigator of Stephen Dorff.
During the finale in the finale, the fact that showrunner Nic Pizzolatto did not interpret every story in favor of screentime for some lower character traits, made some spectators surprised and others frustrated.
"After the long winding road to get here, for Wayne, the most important thing for Pizzolatto, is to this end," writes Ben Travers of Indieire in his episode report. "It's a relief, but no surprise to veteran viewers: the writer is most successful when he leans on his higher interests (characters), and he gets into trouble trying to tie up too many threads."
It is uncertain when a fourth season of True Detective will appear on our screens, even though Pizzolatto is reportedly already working on the plot. And if you were impressed by Mahershala Ali's acting on the show or in the Green Book you can see him in the Robert Rodriguez science fiction action movie Alita: Battle a little more fun angel.
Source link