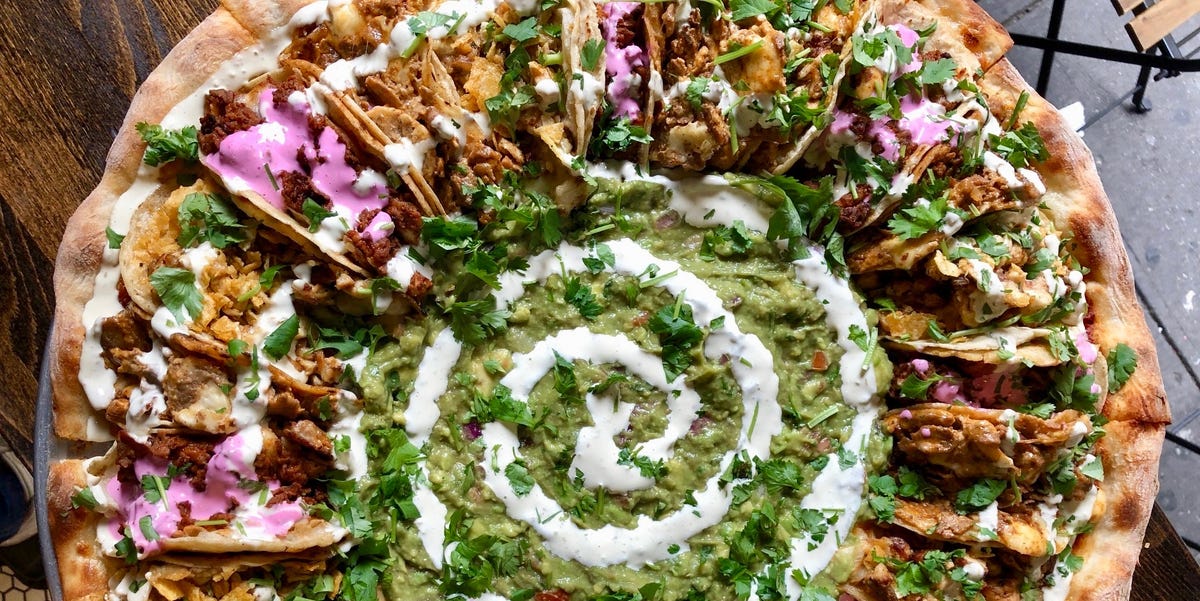 I'm a pizza obsessed – like any good New Yorker. My denim jacket is adorned with the word PIZZA on the back, I served pizza late at night for my wedding, and I cried for weeks when my neighborhood pizza was closed earlier (it's still hard to walk through the deserted shops. )).
Of course, when I heard of a place called Tony Boloney – phenomenal name by the way – that served the craziest pizza in the entire river in Hoboken, New Jersey, I had to try it. What I knew: that the owner towered over a cheese pie with tacos, guacamole and sour cream. What I did not know: how crazy he really was.
Mike Hauke, the founder, came up with this idea when he was stoned (how else are you going to imagine it all?) And some teenagers stumbled upon Taco Tuesday demanding Tacos. Hauke ​​did not want to disappoint her and had a moment of brilliance: put tacos on pizza!