Mental fatigue is at the core of motivating you to hit the gym and push hard with every workout. The way the brain and body are connected suggests that the brain affects many markers of physical performance, including strength, muscle endurance, reaction time, and processing speed. Even the motivation to exercise is determined by mental energy.
Our goal is to focus on mental fatigue, how scientists believe that the brain works through fatigue, and how you can use willpower and self-control to combat fatigue and conduct an exercise program.
Understand the causes of mental fatigue
It makes sense that mental fatigue affects metrics like reaction time, processing speed, and focus. What is more surprising is that it can decrease endurance and strength performance. In a study at Michigan Technological University where participants were asked mentally tiresome questions along the way in the During training, strength performance decreased by 1
0 to 66 percent and endurance performance by 25 percent.[1]
A review of 11 studies analyzing mental fatigue and physical performance in 2017 confirmed these results.[2] The authors identified "higher than normal perceived exertion" as the culprit in impairing endurance performance.
There are two possible explanations for why this is happening. For one, the more mentally tired you are, the higher the signal rate. This is how much the brain talks to the muscles in order for them to perform. You feel like you have to work harder physically.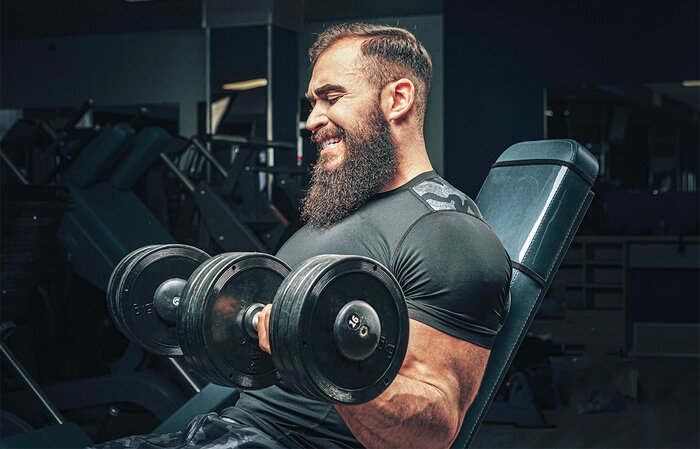 The other hypothesis is that when the brain is suffering from mental fatigue the brain processes effort differently, which makes exercising more difficult than it actually is.
For example, when the feeling of tiredness – burning legs, wheezing lungs – increases, the brain decides "that's enough" and exhaustion sets in. You may be physiologically fine and your body may possibly be mentally incapable of going any further.
Two models of mental fatigue
There are two main models of mental fatigue: the central governor model and the psychobiological model.
The central governor's model suggests that the brain regulates physical exertion and controls performance in such a way that you cannot compromise the body's safe homeostasis. This is a top-down theory: the brain protects you from harm, but it does so unconsciously.
In the psychobiological model, theorists observe that people exercise until they experience high levels of perceived exertion and that they stop exercising without actually experiencing physiological failure, often because they believe the task is physically impossible.[3] This happens on a conscious level because it is perception.
Both are important, albeit theoretical, models of mental fatigue. While they disagree on some aspects like and why, they broadly agree: Increased mental fatigue leads to decreased athletic performance.
The science of willpower
Your ability to maintain self-control and actually exercise, stop exercising, and train to the point of physical exhaustion is a critical factor in your success. It can also be a finite resource.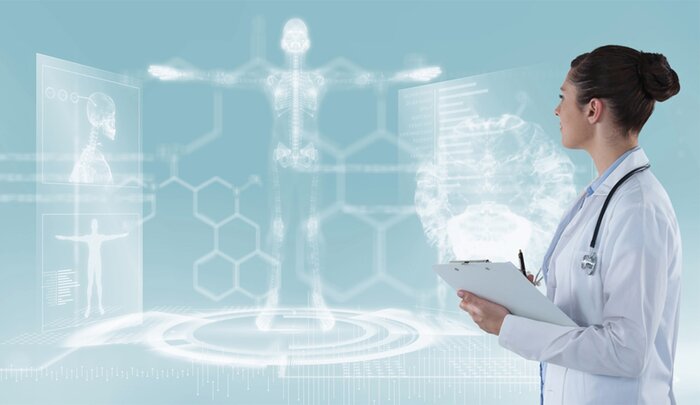 According to researcher Roy Baumeister, willpower and self-control are limited. In 1998 he coined the term "ego depletion", which suggests that self-control deteriorates over time.[4] This gave rise to the idea that willpower could be like a reservoir. Every act of self-control accesses the reservoir, leaving less self-control available for other things that require it.
People have a hard time maintaining self-control over long periods of time. Many people go to the gym or start an exercise program in January and skip exercising until February. However, the decline in willpower does not only take place over weeks or months. It can happen in the course of a day; For example someone who rarely eats junk food, but when they do, then in the evening and in the evening. Your self-control, which has been exercised all day, begins to fail in the evening; Your reservoir of self-control is empty and there is nothing left to counteract the temptation.
Another motivational model, self-determination theory, builds on the idea that willpower is a finite resource.
In 2007, researchers Richard Ryan and Edward Deci found that ego depletion is more nuanced than Builder suggests.[5] They focus on "vitality," a term they use for physical and mental energy, and suggest that the level of depletion of vitality and energy is determined by the source of motivation for the behavior. In other words, the key is the why of what you are doing. According to Ryan and Deci, intrinsic motivation (being the best version of yourself, having self-respect) doesn't use up your willpower nearly as much as extrinsic motivation (how you look like what someone said about your body). You can create deeper reservoirs of willpower by focusing on intrinsic motivation.
Tips to increase training motivation
While supplements like nootropics and ergogenics can improve physical performance, there are strategies you can use to get that extra boost to combat mental fatigue and support your willpower without supplements. *
For one, shorter, higher-intensity workouts don't require as much mental energy as longer workouts. You can minimize the impact of mental fatigue on exercise performance by the type of exercise you do. For example, high-intensity interval training, which is high-intensity, low-duration activity.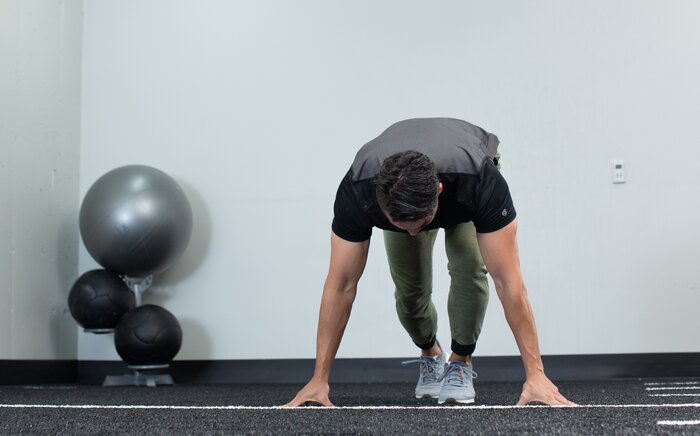 Another option if you're short on time is to sprint for 4 minutes. You will complete eight sprints for 20 seconds with a 10-second break between sprints. It can be an incredibly challenging workout in under 5 minutes.
You can also do things during the work day to keep mental fatigue at bay. This is especially important if you want to exercise after work. Having more mental energy at the end of the day can improve your workout and even make a difference in whether you even make it to the gym.
Performance advisor Angie Fifer, Ph.D., suggests taking short breaks throughout the day and "focusing intensely for 20 minutes with a 5-minute break". A 2011 study published in the journal Cognition confirms that taking short mental breaks slows down mental fatigue.[6]
During a short break, try doing something other than your work. In other words, don't take a break from working on a computer by looking at a smartphone. Better take a short walk outside.
* These statements have not been evaluated by the Food and Drug Administration. This product is not intended to diagnose, treat, cure, or prevent any disease. "
References
Mehta, Ranjana. Relationships between physical and mental fatigue and task fulfillment. Michigan Technological University.
Van Cutsem, J. et al. (2017). Effects of mental fatigue on physical performance: a systematic review. Sports medicine, 47(8), 1569- 1588.
Smirmaul, BPC et al. (2013). The psychobiological model: a new explanation for intensity regulation and (in) tolerance in endurance training. Brazilian Physical Education and Sport Magazine, Jan.(2), 333- 340.
Baumeister, RF, et al. (1998). Ego Depletion: Is the Active Self a Limited Resource? Journal of Personality and Social Psychology, 74(5), 1252-? 1265.
Deci, EL & Ryan, RM (2008). Facilitation of optimal motivation and psychological well-being in all areas of life. Canadian Psychology, 49(3): 262- 262.
Ariga, A. & Lleras, A. (2011). Short and seldom mental "breaks" keep you focused: Deactivating and reactivating task objectives prevent a decrease in alertness. Knowledge, 118(3): 439-443.
Source link