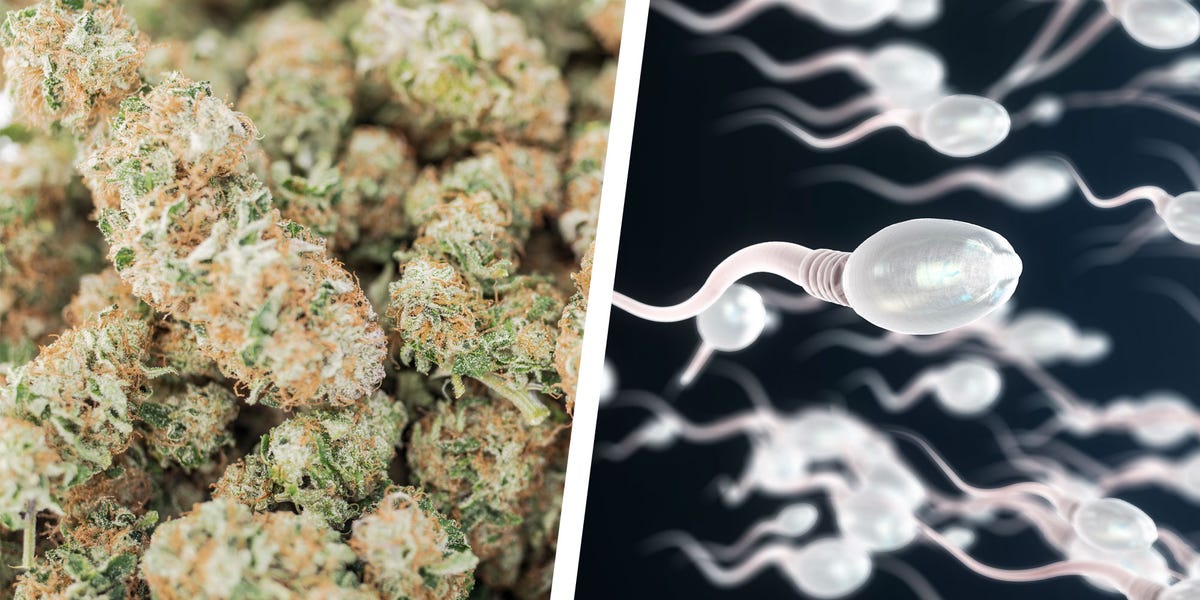 Here are some news that could be a buzzkill: Smoking cannabis can lower sperm counts and alter the DNA of your little swimmers, according to a recent study.
Duke University researchers found that tetrahydrocannabinol (THC), the component of marijuana responsible for its psychoactive effect, may also be associated with a lower sperm count – supporting earlier findings. And you understand: THC has been shown to attack genes in cellular pathways and alter the structure of sperm.
Researchers are not sure if the changes are long-term and whether the environmental changes could be transferred to offspring.
The small study was published online on December 1
9 in the journal
Epigenetics.
How did you find that out? The researchers compared sperm from 24 men using semen samples. Half of the men reported smoking cannabis at least once a week for the past six months, while the other half had not smoked weed in the past six months and reported that they had used the drug less than ten times in their lives. To make sure that no one lied about their drug habits, the scientists measured the THC content to confirm accuracy. The study was also replicated in mice and gave the same results.