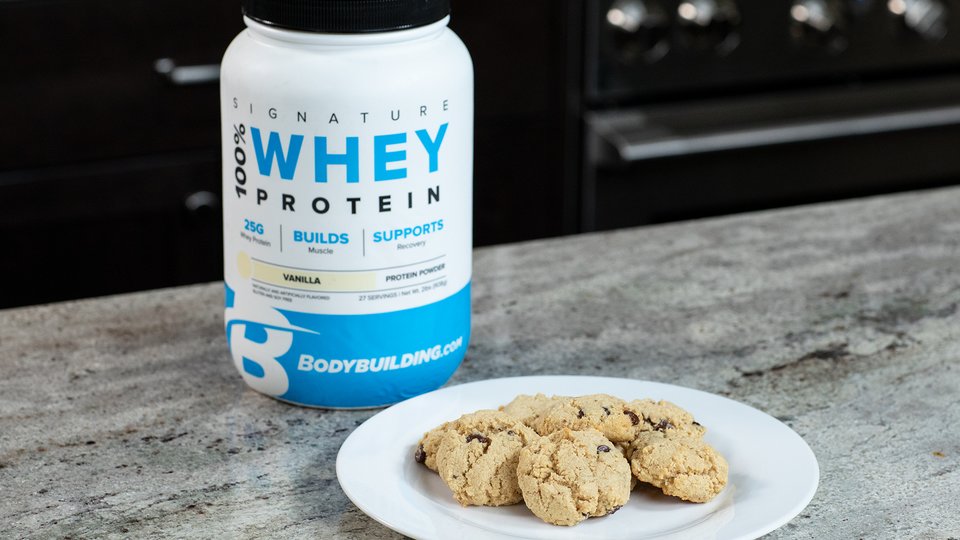 Do you think the only way to make a healthy cookie is to pack it full of oatmeal? Think again! This healthy chocolate biscuit uses coconut flour to keep carbohydrates and gluten free, and Stevia replaces the sugar to a minimum. Add two balls of Signature Whey Protein, and you have your own DIY protein cookie, which you can do anytime you need a healthy on-the-go reward.
Ingredients

Directions
Preparation:
Cook:
Total:
Preheat oven to 350 degrees Fahrenheit
Whisk ingredients in one mixing bowl.
Mix dry ingredients in a separate bowl and then add to the damp ingredients to form a dough. Fold chocolate pieces.
Lightly coat baking tray with cooking spray. Place 12 rounded tablespoons of dough a few inches apart on the leaf. Just press lightly.
Bake for 8-10 minutes until the edges are golden brown. Cool on a baking sheet and enjoy it!
Source link