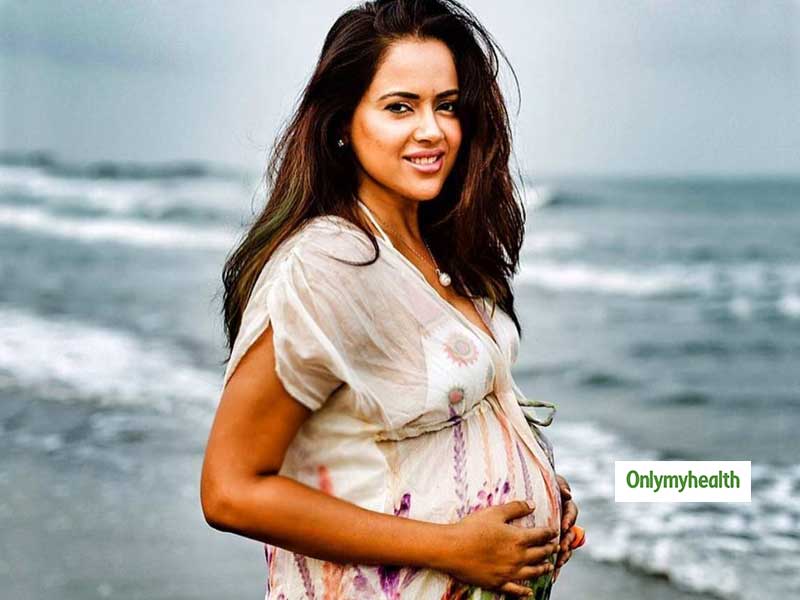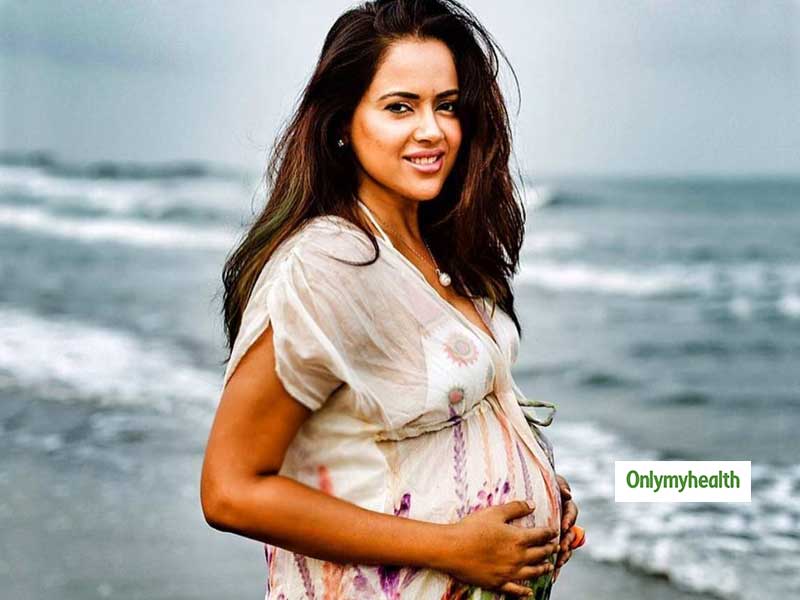 Congratulations to the couple when Sameera Reddy and Akshai Varde welcome a little girl home. After the delivery, Sameera Reddy is perfectly fine and smiles as she welcomes the bundle of joy in the family.
Sameera Reddy hissed throughout her gestation period. She was expecting her second child with Akshai Varde and gave us all some stylish pregnancy goals. According to reports, Sameera Reddy is now the mother of a cute girl. She was admitted to the Beams multi-specialty hospital in Mumbai after pregnancy. She delivered this morning and here's how she introduced the world to her baby with a cute photo of her tiny hands. With great enthusiasm, she spread the news of her little girl's arrival on social media.
Also read: Signs of Pregnancy in Nursing Mothers
The actress made headlines during her pregnancy with some tips for the expectant mothers. She shared a video on no-make-up looks, in which she wanted to celebrate the child's natural process of childbearing and embracing all its imperfections. She gave a piece of her mind when she published this video on social media: "This is the real me. I'm ready to pop, and I'm not afraid of being judged by anyone. I wanted to show you everything I am without making-up in the morning. I thought it was important to celebrate this phase in all its beauty. "
In this video, Sameera talked about topics that relate to women. She talked about the beauty standards for women in the industry. She also spoke mainly about body positivity and the need to accept the mistakes in oneself and to love everything about oneself.
She enjoyed her pregnancy by having the most sensational underwater shooting in the ninth month of her pregnancy and telling people that everything about pregnancy should be lived and enjoyed. Throughout the process of giving birth to the little angel, she taught everyone the beauty of nature. She issued messages emphasizing the need to accept physical changes in the body and to be as natural as possible.
Also read: PM Modi, Akshay Kumar, Virat Kohli Make Place in GOQii 2019 Health Promise List
In this phase, Sameera addressed several issues that women face during their pregnancy. She reflected another aura and newly found self-confidence, which became very clear in her latest photo shoot. She looked stunning in every way and sent messages to all expectant mothers that they should be convinced of their image, no matter how tall they become while giving birth to a child.
Sameera said in one of her interviews with her pregnancy tryst: "During my first pregnancy I was shy in many ways. I used to cover my stomach and felt insecure about my appearance.
Other Health News Articles