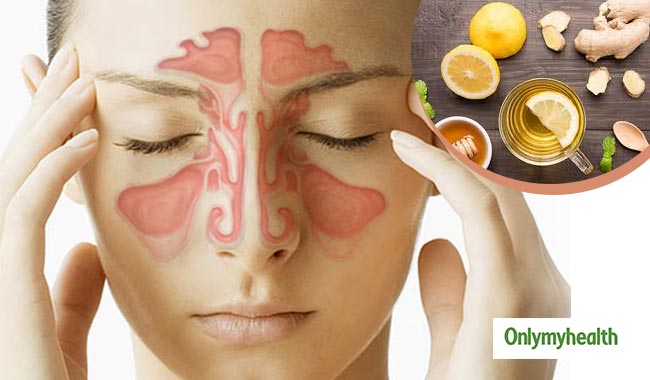 Sinus infection is also called sinusitis. It causes inflammation in the nasal cavities. During the infection, the healthy sinuses are filled with fluid. You may experience pain and pressure around your nose and eyes. The symptoms of sinus infection are quite similar to common cold. Some common symptoms include:
Nasal congestion
constant headache
fever
Fatigue
Change in taste
Cough
Pain in ears
Bad breath
Sinus can not be completely cured but it can be effectively controlled. You can use home remedies to get relief from symptoms of sinus and can control its progression.
Also read: How to get rid of sinus headaches
Essential oils
Essential oils like eucalyptus, lemon and lavender can help in treating Sine. Essential oils help in the symptoms of sinus infection these oils have natural decongestion agents. To treat sinus infection effectively take three drops of eucalyptus, lemon and lavender essential oils and mix them thoroughly. Now massage this mixture on your neck, head and around the nose. After applying the oils breathe deeply into the vapors of the oils. Lemon essential oil has antifungal agents which will decrease the infection. Eucalyptus oil has anti-inflammatory and antimicrobial properties.
Onion and garlic
Foods with a pungent smell like onion and garlic are highly beneficial in sinus treatment. You should eat onion and garlic daily to treat sinus. You can add a generous amount of these foods to your regular meals. You can also take raw garlic early morning with a glass of water.
Ginger
Ginger is the best natural remedy for cold and its related problems. It is rich in antioxidants which makes it a perfect home remedy for sinus infection. Ginger can be consumed very easily. You can prepare ginger tea to treat sinus infection. Take a few slices of ginger and crush them properly. Boil two cups of water and add ginger into it. After few boils strain the mixture. You can also add one tablespoon of honey to enhance the taste. Drink this tea twice a day for effective results. So Ginger wants to reduce swelling and irritation in the nasal cavity.
So read: Curing Sinus with the Help of Ayurveda
Green Tea
Green tea is amazing for health. It offers several health benefits. It's also an effective remedy for sinus infection. This herbal tea is rich in antioxidants which will reduce the infection. All you need to do is have a drink twice a day. You can use green tea leaves to make the tea more effective.
Steam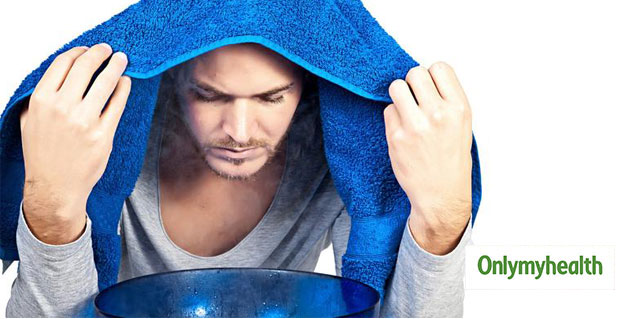 Inhaling the steam of hot water to thin the mucous, draining it out of the nasal passages. This is one of the simplest home remedies for sinus infection.
For more related articles, download OnlymyHealth app.
Read more articles on Home Remedies.