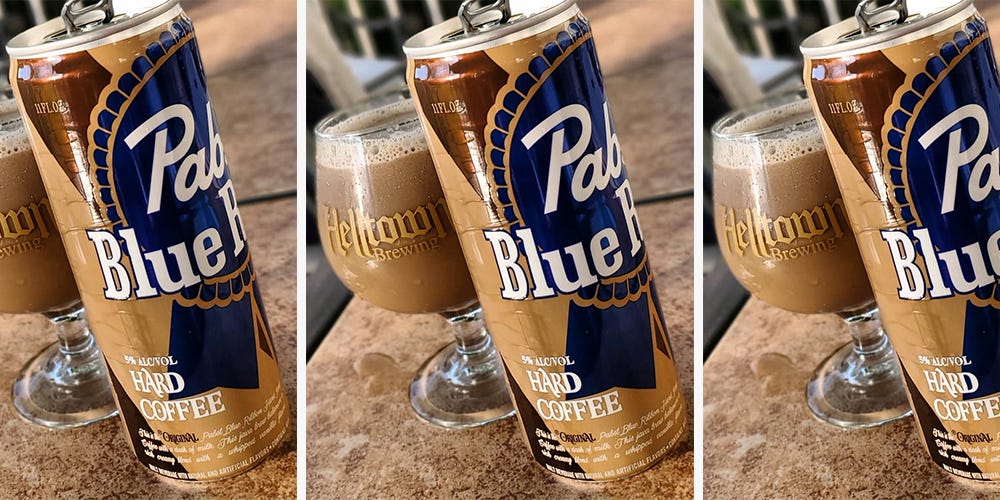 You know Pabst Blue Ribbon for its red, white and blue canned beer, but you'll soon see it as a hard coffee brand. Thanks to the new drink, we will never have to choose between coffee and alcohol.
The juicy sip consists of Arabica and Robusta coffee beans, milk and vanilla. The result is a creamy malt beverage with an ABV of 5%. A taster noticed that it is rather sweet. Imagine it like an alcoholic cold brew or Yoo-Hoo chocolate milk. Either way, we are ready. Hard coffee is available in 11-ounce cans in selected markets in Pennsylvania, Maine, New Jersey, Florida, and Georgia using the product's finder of the brand.
"Pabst Blue Ribbon has always been a brand that crosses borders and celebrates those who experiment and try new things," said John Newhouse, PBR brand manager. "Hard coffee is an opportunity for us to pioneer a delicious and fun new drink and to offer America something unique. We hope that everyone loves it as much as we do.