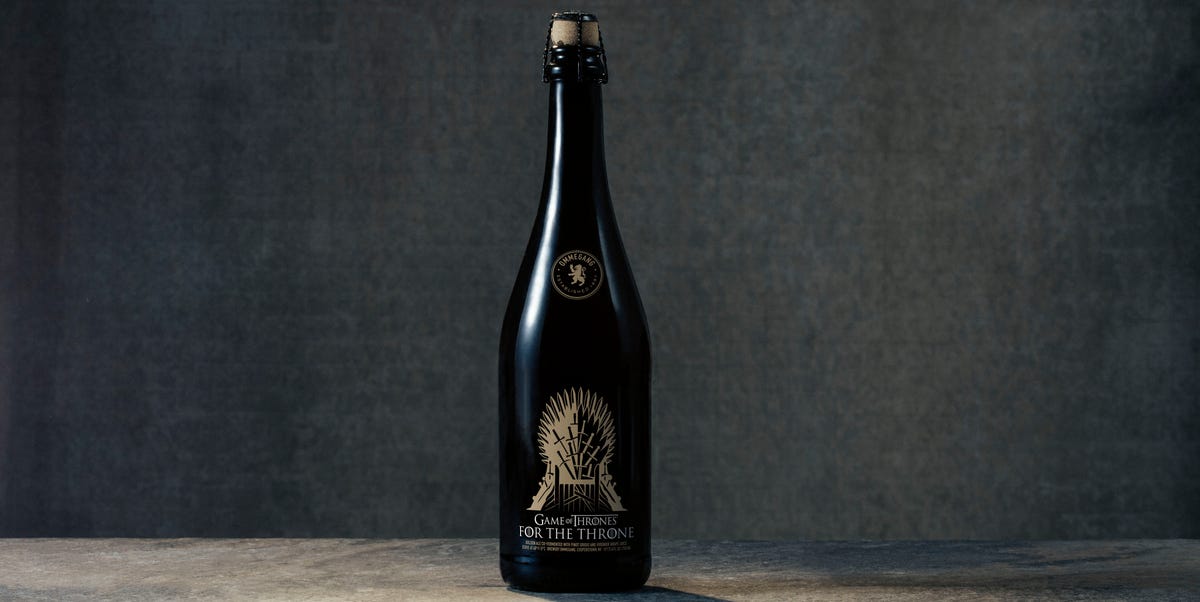 Courtesy of Brewery Ommegang
Season by season, Brewery Ommegang dropped their Game of Thrones beer because how could we have survived the emotional turmoil after Khal Drogo's death (personal dealings with the Cersei-inspired n Sour Blonde, how'd you get out?) Now is the brewery. That brought us Hand of the Queen Ale and Mother of Dragons Porter brings out For The Throne – and it's just in time for your premiere party.
The "delicate but complex" mix was significantly influenced by the final season of the HBO hit. According to one brand representative, the brew is "a tribute to those who aspire to be the last inhabitants of the Iron Throne". It is also Ommegang's first attempt at co-fermentation. The 9.5% ABV Gold Ale was made with Pinot Grigio and Viognier grape juices and then bottled with champagne yeast. Fit for Royalty, huh?
On Wednesday, the company took Instagram to share the news. "For The Throne will be available from Friday, March 8, and from the beginning of April at the brewery," reads the caption. The design and the pre-packaged 750ML gold accented bottles will also be released before the premiere on April 14th.
"Winter has arrived, the Wall has fallen and the last fight for Westeros is under way, breaking the traditional limits of beer production and adding traditional juices to the traditional ingredients that are usually used for fine wines. "I'll do anything to create a truly unique beer," said Doug Campbell, president of Brewery Ommegang, according to Thrillist. "This type of beer, often referred to as 'Oenobeer', is a rapidly growing area of ​​investigation for us. For The Throne is our first beer from the fermentation of 2019 and the only one we have introduced under the Game of Thrones banner.
Is it funny to connect my For The Throne to GOT Oreos?
Source link