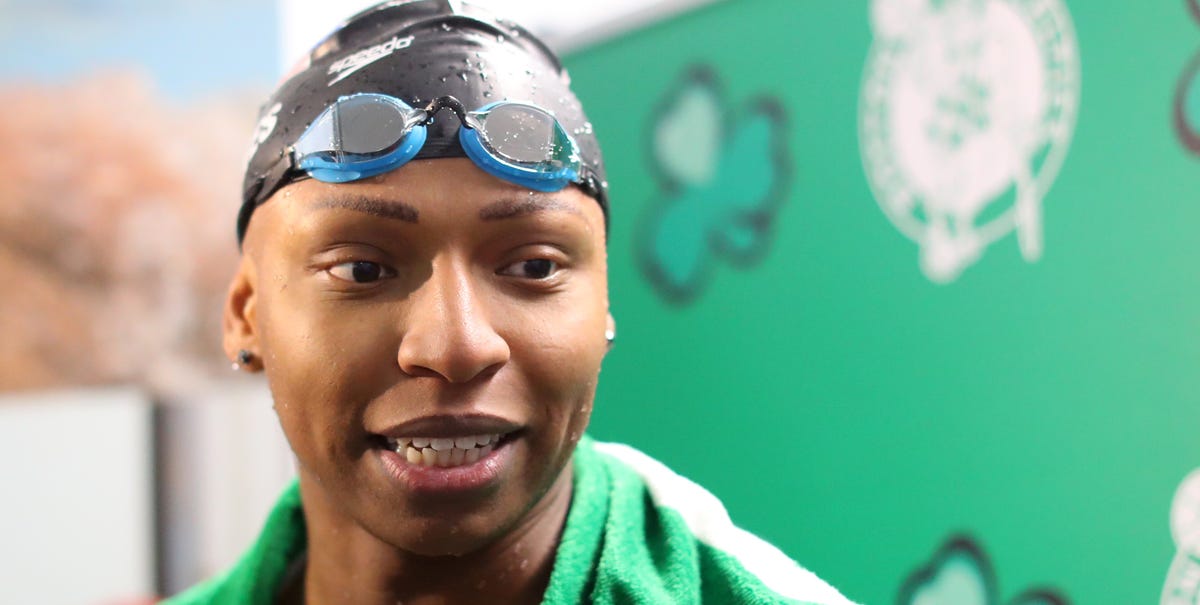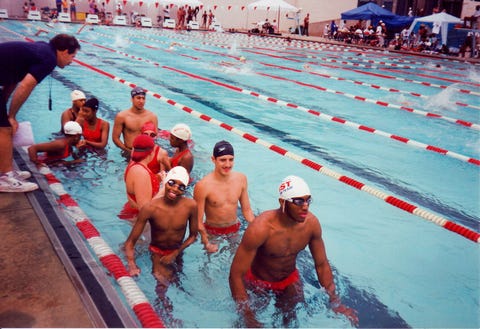 Courtesy of Cullen Jones (second in track)
It was my mother who insisted that I learn to swim. I was five when I almost drowned in a water park, and the next thing I knew was that I was going to swim with a diverse team in Newark, New Jersey. My parents worked, so sometimes I had to take two buses to get to practice every day, but I loved it. Everyone else around me played basketball, played soccer, did all of that … I'm not going to say stereotypical, but normal black sports. And there I was: a swimmer. Later I was on an all-Jewish team at a JCC and I never had the feeling that racism is the only black child.
I was 16 when I first asked someone to say to me. It was at a swimming meeting. I had just won the 50 meter freestyle. I was so excited. I went to my parents and said, "I did it!" And then this mother came up to me and said, "Shouldn't you be playing basketball?" and went away. My mother – she is my rock – was just about to tear this woman down. But my father grabbed her and came over to me and said, "I'll be honest with you, Cullen. This is racism. Because of the color of your skin, she thinks you should be involved in a stereotypical black sport. Swimming is a white dominated sport, my son. The real reason she was upset is because you hit her son. "
Today you would say to your child: "Say something! Don't take that! "Instead, my parents told me not to react necessarily, but to focus my head on what was my goal. It wasn't, 'Don't talk about it.' It was, 'Don't let that stop you.' That would push me through. I went to college where I was the only black swimmer until my senior year for good, bad and indifferent. Most of the time I was happy. And then I blossomed on Team USA and met some of the best Friends of my life.
But many black children were not invited to swim. It goes back to everything that goes on in relation to systemic racism. Blacks weren't allowed to go to the pool and we still don't believe we are blacks swimming. That is why it is so important to have initiatives like Make a Splash. I've been the face of this organization for 12 years and we've taught millions of children how to swim, which has helped reduce the number of African Americans with little or no swimming skills from 70 percent in 2007 to 64 percent today. A shift that I never thought I'd see in my life.
This content is created and managed by a third party and imported to this page so that users can provide their email addresses. You may find more information on this and similar content at piano.io
This comment area is created and managed by a third party and imported onto this page. You may find more information on their website.
Source link