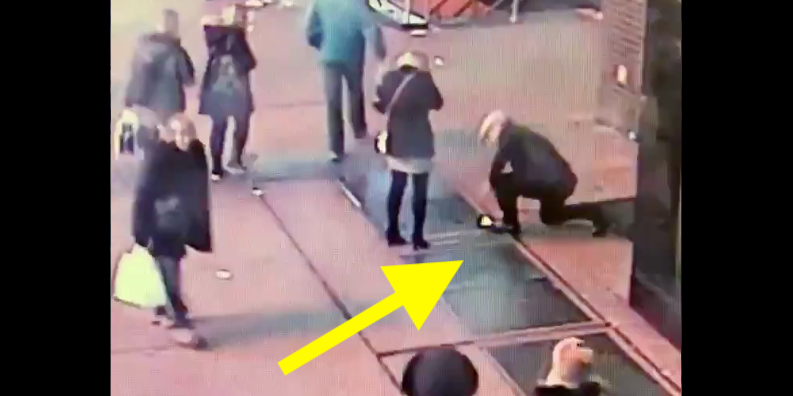 We've all seen marriage proposals go terribly wrong (for the love of all that is sacred, do not suggest in a bloody mall food court ). For this Briton, however, the matter was only off the track, after his future wife had said yes. But unlike the many, many Jumbotron ideas that have been doomed to failure this story has a happy ending.
John Drennan asked the big question to his friend Daniella Anthony last Friday in Central Park, but apparently the ring was apparently slightly too big for her finger. A few hours after the proposal, when they went back to their hotel, they fell out in Times Square and fell. With the help of the police, they searched for the ring for two hours, but were unable to retrieve the ring and left without giving their names to the police, they told the BBC .
The next day, when the New York City Police Department recovered the Rock they asked for help to find the couple who returned to the UK on Sunday.
"Wanted to drop the ring of his fiancee in 19459023," the NYPD tweeted on Saturday, along with snapshots of husband and wife peering out the grille at the fallen band. "Are you helping us to find her?"
Social media wanted investigation followed . The pair's shots, which looked down through the grille at the fallen band, became viral, bringing together nearly 30,000 retweets and more than 50,000 likes on Twitter, making headlines worldwide .
Although the couple told The BBC does not use Twitter, a friend has alerted them to the social media search, and they were able to get the ring back.
On Sunday, the NYPD announced that the case was closed and the ring was returned to Drennan and Anthony.
Anthony confirmed the unlikely recovery and thanked the department and the social media annoyances that helped them track them down.
"The thought was gone forever!" She tweeted from the ring.
"We are so happy," said the BBC couple. "We can not believe it."
People, here are many important lessons. One is to listen to your significant other when she says that the ring you bought her is "too big" to wear. The other one is never going to Times Square.