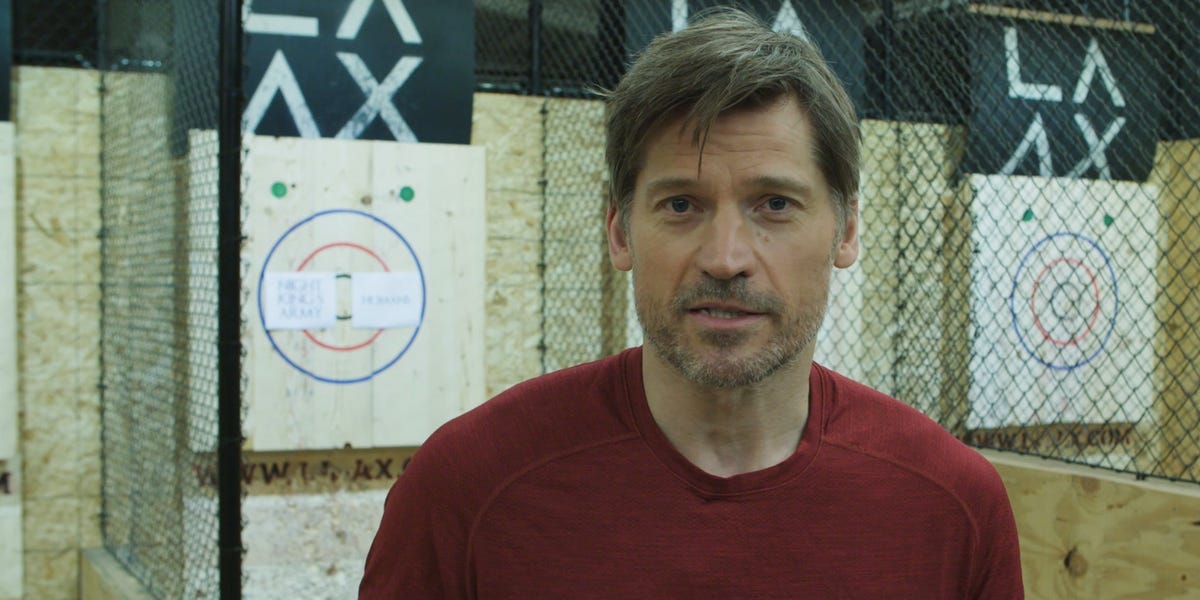 As the eighth and final season of HBO's epic fantasy drama Game Of Thrones draws nearer, fans are becoming increasingly desperate for clues as to what to expect. Plot details are unfortunately top secret – and we should know it. We spent some time winning the April cover star Nikolaj Coster-Waldau (aka Jaime Lannister) for Men's Health to spill the beans – but his lips were sealed.
Still, we would not give up that easily. If he did not tell us in words, maybe he could do it with deeds. And so we came up with a brilliant workaround: a challenge for the ax.
The game started with a series of questions "Would you like". Who would you rather accompany on a hike: Tyrion Lannister or Brienne von Tarth? Coster-Waldau's ax landed on Brienne (with which his character has a complex relationship). Coster-Waldau, however, declared it to be a tie and said, "They're both amazing." Very diplomatic, considering that Tyrion is Jaime's brother.
We also asked Coster-Waldau ̵
1; or rather, we asked his ax – who should be on the Iron Throne: Jon Snow or Daenerys Targaryen? The result is clear: Dany, the mother of the dragons, and the secret aunt of her current print, Jon Snow.
Then we added some scenarios that fans have been speculating on for years, such as who in "Cleganebowl" will win the victorious victory between the brothers Gregor and Sandor Clegane. After the ax, the mountain will destroy the dog!
It became personal when we asked which character Cersei would rather kill: Jaime or Tyrion? "Tyrion will kill Cersei," Coster-Waldau announced after his ax came up with that name, and added, "Maybe. Who knows? "
Finally, we asked who will win: the people of Westeros or the Night King and his army. Coster-Waldau's litter was a bit far and ended up with no answer … but he called it the Night King.
We do not know if there is headwind or unconscious inclination, but we'll let you do what you want with these ax throw results.
Season 8 of Game Of Thrones Premiere at HBO on April 14th.
Source link