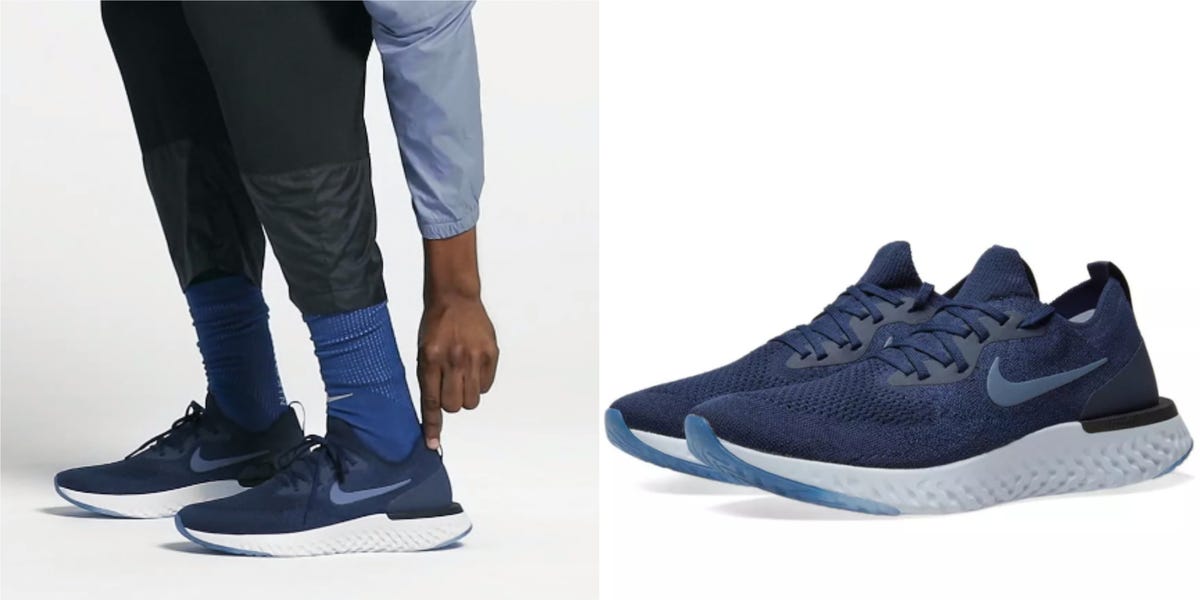 The Must-Have is a weekly feature highlighting a single product that was hand-picked and endorsed by Men's Health Fashion Director Ted Stafford, where he is His wisdom and stamp will set approval for the hottest article of the week. Whether it's the coolest pair of sneakers or the perfect wristwatch, his style picks are guaranteed to be the best of the best. See below for the latest, indispensable product for every man's wardrobe.
---
Starting a New Year is the perfect time to score new sneakers that will help you reach your fitness goals for the coming months. The new Nike Epic React Flyknit is a lightweight, hyper-functional running shoe with extended support thanks to a foam grip that secures the heel for extra stability. They're super soft and comfortable, but you'll immediately feel how smooth and responsive they are when you hit the ground, a sensation that makes it all the more fun and exciting.
What I like most about them is that they have technically advanced in every way. They assure the wearer that he receives the maximum result in terms of what he wants to achieve through his training. The eye-catching colors and stylish design are definitely a bonus.
The Nike Epic React Flyknit is available now (with selected colors below) from Nike.com.
Source link