Meningitis is a swelling of the membrane that covers the brain and spinal cord. It is such a disease that can affect anyone at any time. Here's everything you need to know about meningitis.
What do you mean by meningitis?
Meningitis is an inflammation (swelling) of the protective membranes that cover the brain and spinal cord (called meninges). Swelling is usually caused by bacteria or viral infections of the fluid surrounding the brain and spinal cord. However, this can be caused by other infections, medications and injuries that cause meningitis.
Meningococcal meningitis ̵
1; a rare but devastating infection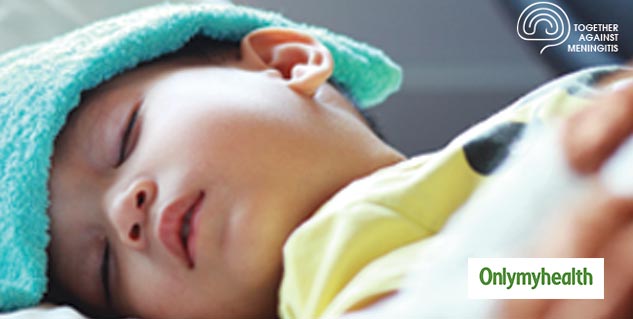 Invasive meningococcal disease (IMD) is a rare but potentially devastating bacterial infection caused by Neisseria meningitidis. It is common to find as meningitis an infection of the brain and / or septicemia (infection of the blood).
Despite recent advances in medical care, the disease has serious implications such as
can cost a few hours to die
It can lead to long-term consequences with devastating effects on the patient and his family2.
It can have a significant lifelong economic impact on society.
One of the biggest risks of this disease is that it is highly unpredictable and, despite its age and geographical location, can affect anyone. However, some people are still at higher risk than others. There may be cases when this rare disease may require life within 24 hours of the onset of the very first symptom.
Over 50,000 cases of meningococcal meningitis have been identified in India over the past decade, leading to more than 3,000 deaths.
According to reports, 1 in 10 people suffering from the disease may lose their lives, and up to 10-20% of survivors suffer from serious complications such as amputations, scars, numbness or brain damage making life worse.
Everyone can be at risk anywhere in the world.
While meningococcal meningitis mainly affects children under the age of five, adolescents and young adults, it can affect anyone, anywhere in the world. Most meningococcal meningitis occurs in otherwise healthy individuals with no identifiable risk factors. A relatively large number of cases have also been observed in older adults.
Increased risk factors include:
Living in dormitories (eg military or student dormitories)
Participation in mass events such as the Hajj, an annual Islamic pilgrimage to Mecca
Certain diseases, including HIV infection / Asplenia / Weakened Immune System / Immunoglobulin or Complement Deficiency
The meningitis belt in sub-Saharan Africa is known as one of the best-known endemic areas; Traveling to such places can also put you at risk.
Provide comprehensive protection against all types of vaccines for preventable meningitis.
Meningitis is a serious illness caused by bacteria, viruses and / or other causes. Unfortunately, not all are vaccinated.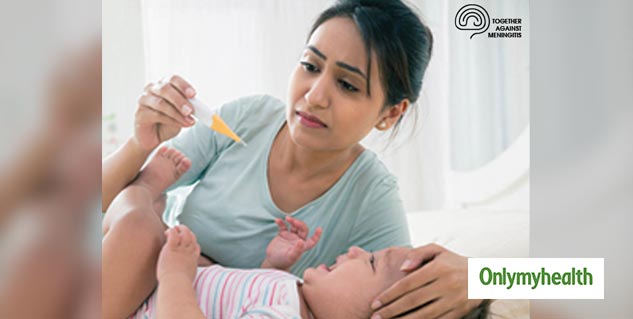 The vaccine is available for 3 major causes of bacterial meningitis. The pathogens are:
Streptococcus pneumoniae, which cause pneumococcal meningitis
Haemophilus influenza type b, which cause Haemophilus meningitis
Neisseria meningitides, which cause meningococcal meningitis [19659659012] These 3 common causes of Bacterial meningitis and ways to protect your child from them.

Let's fight together against meningitis.

Meningococcal meningitis is a major threat, but many of us do not yet know it. Consciousness is one of the necessary tools for healing. Let us all close our hands and raise awareness of this potentially devastating disease. Share this article on social media so that we can all fight together and reduce the risk of meningitis.

Author: Priyanka Sharma

Click here to read more about meningococcal meningitis.

This article was edited by Sanofi Pasteur in the public interest. SPIN.MENAC.19.04.0104b

Written by: Partner Content
Source: Onlymyhealth Editorial Staff July 23, 2019
Source link