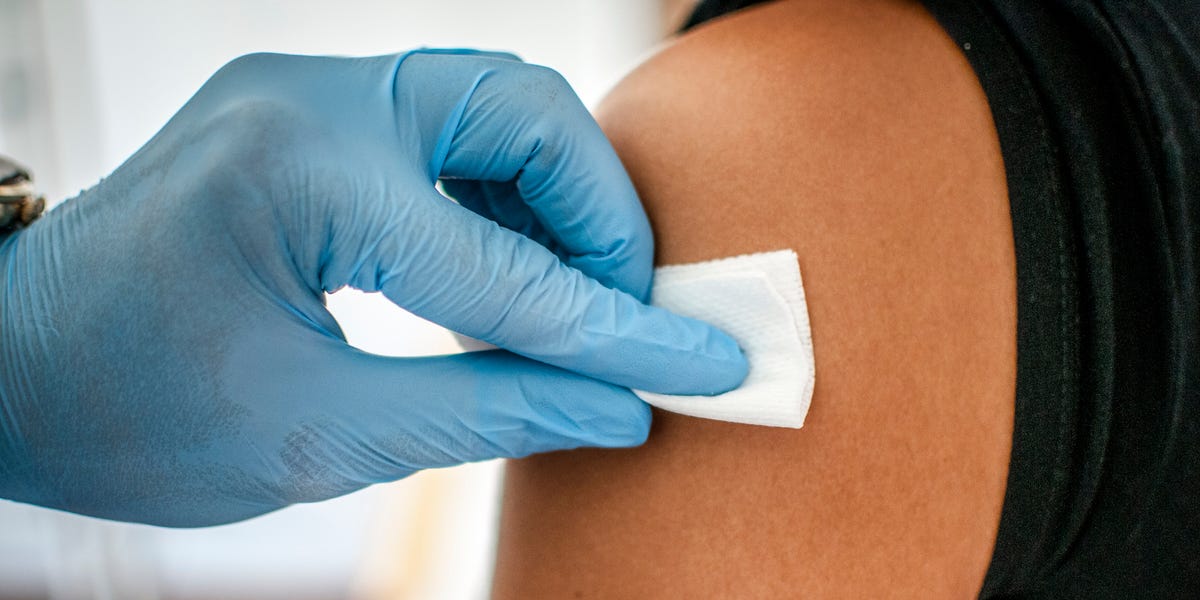 If you did not receive a measles vaccine (MMR) as a child or if you did not know if you did it – should you have it as an adult? The answer is not surprisingly a yes. From 1 January to 14 March 2019, 268 cases of measles were confirmed in 15 states. Even if you have received the vaccine, certain individuals who meet certain criteria may need it again.
The vast majority of people had the measles vaccine: a group , which has recently gained public attention, are the individuals who were intentionally not immunized as children because of their parents' concerns about the safety or efficacy of the vaccine, those who are now growing up – and those who are already adults – have been able to decide for themselves if they should be vaccinated.
Vaccinations are usually a requirement for students who want to attend college unless there is a legitimate medical reason This is part of the social contract: you do not have to protect yourself but others who have the vaccine substance can not take. Depending on the state, some adolescents may be vaccinated before the age of 18 without the consent of their parents: in all federal states, all can be vaccinated at the age of 18 years. Vaccines can be purchased at your own doctor, in many local pharmacies as well as in state and local health departments.
But if you had it, you're fine, right?
Maybe. Three groups of people should consider how protected they are:
Persons at risk of being exposed to measles . These can be health workers or caregivers. These groups should consider being tested for immunity. This is a simple blood test that your doctor can perform. Health care workers are typically tested at hiring to make sure their blood contains protective antibody levels. A lack of antibodies could be due to a poorly stored vaccine or one of the few that did not respond. If not, they must receive two doses of vaccine before starting work.
People planning international travel to a place with persistent measles outbreaks. Madagascar is currently experiencing a massive outbreak: information for travelers can be found at https://www.cdc.gov/measles/travelers.html. Those who do not have protective antibodies need two doses at least 28 days apart before travel. This requires a prior planning.
Persons born between 1963 and 1967 . Many who were born during this period were vaccinated with a killed vaccine and are at risk for a syndrome called atypical measles. The vaccination passages should indicate whether you have received a killed vaccine or a live vaccine (the strains Schwarz, Edmonston B and Moraten are all live strains). If you do not say you can not find your documents or get a vaccine, you are at risk, and if you are in an outbreak area in the United States or are planning international travel to an outbreak area, you should see your doctor if you are 2 Doses of the current MMR vaccine. (As there is no measles vaccine other than MMR, you get extra protection against mumps and rubella, and mumps have had several outbreaks recently.)
The measles vaccine is generally safe and effective, but in medicine there is no treatment perfect. Common side effects after the vaccine include joint pain, fever, and a short-lived rash. Two vaccines protect the vaccine for more than 99% of the population, and this protection is considered lifelong.
Protecting against measles is important because measles are a serious disease. Many people mistakenly believe that measles are not a big deal, but it's not always a harmless disease. People over 20 years have more common complications. It is best two weeks from work. The worst case scenario is hearing damage (which can lead to permanent hearing loss), to pneumonia or encephalitis (brain swelling that can cause permanent damage to the brain), both of which can be fatal. One in 1,000 people with measles will die; 5 percent need the intensive care unit. One in 2,000 patients later develops another problem, subacute sclerosing panencephalitis, which is uniformly fatal.
And even among those who have an easy course, measles leave a "hole" in the immune system that provides humans for other types of infections for years . There is no effective treatment for measles (although people with vitamin A deficiency receive vitamin A), so prevention is important.
Source link