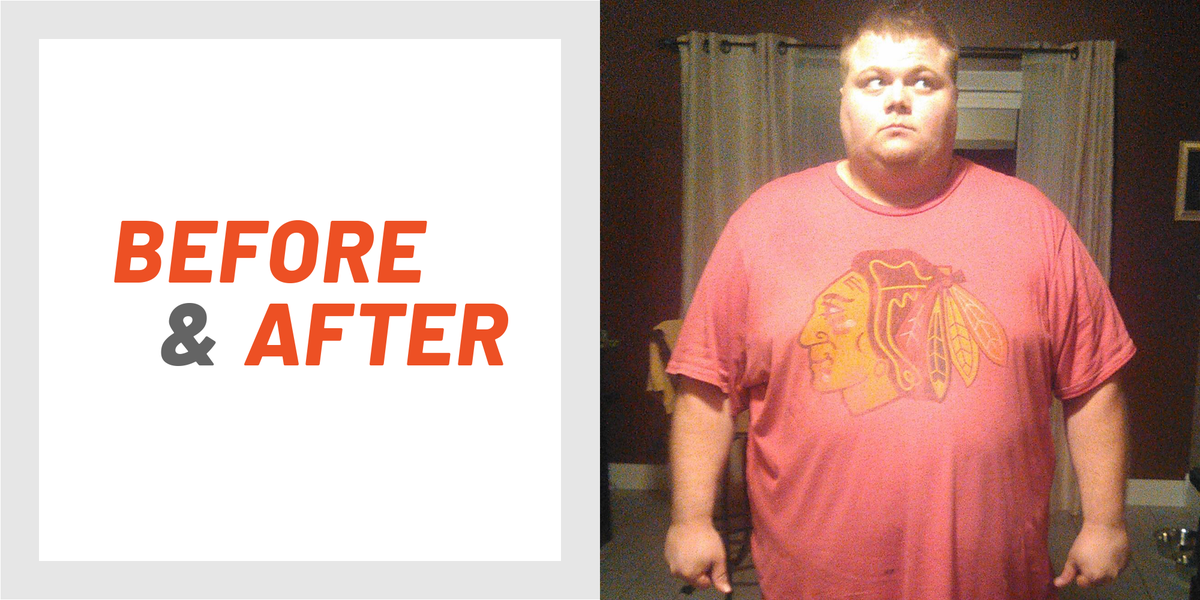 My childhood was not easy. I was a congregation of the state of Illinois until I was adopted at the age of 11. Before that I lived everywhere, from nursing homes to abandoned caravans. Some days my only meals were bowls of rice. Even after my adoptive mother Betsy took me in, things were tough. I felt uncomfortable in public school, and I pretended to be too ill to go to class. Sometimes I even hid under my desk. I did not know how to deal with the new environment.
I've Got 100 Pounds in One Year
In 2008, when I was 19, I started attending military school, and in a sense, I began to thrive. My grades increased and I made sergeant; Even my superiors were impressed with my progress. But I felt alone and my depression was getting worse. Despite the weekly training sessions, I continued to gain weight. There were many healthy food options, but for some reason I preferred Mediterranean comfort foods.
Courtesy
Just before my 28th birthday I felt so dizzy and dizzy that I drifted myself to the hospital and was admitted with high blood sugar and finally diagnosed with type 2 diabetes, I was so dehydrated that the doctors kept me overnight and they told me I was "killing myself" – and if I did not change my eating habits, I would be dead at 35 years old believe, on a deep level, I knew that I was killing myself and that I really did not want to do that.
Weight Loss: From Operation to Diet to Exercise
After about a year of yo-yo dieting – everything from Weight Watchers to Jenny Craig to counting calories – my mom suggested I try a stomach sleeve surgery, my doctor agreed and we planned surgery for the 17th of July 2017. In the meantime, I went for a liquid D iät, which consisted mainly of protein shakes. It was not pretty – it was very hard to get used to it – but I lost 50 pounds even before I went under the knife. After that, I ate and exercised well, and within four months I lost 140 pounds.
Today I try to eat high-protein meals and snacks: I cook breakfast every morning (usually two eggs and a piece of cheese), and for lunch and dinner I have super-lean chicken or bison meat. I always liked vegetables, but I did not eat them often. Now I have them for lunch and dinner – mostly broccoli, spinach or cauliflower. I also go to the gym every day. I worked with a personal trainer for a while, but now I'm training with my girlfriend. I make a three-day split with dumbbells: many cups squat and crash ..