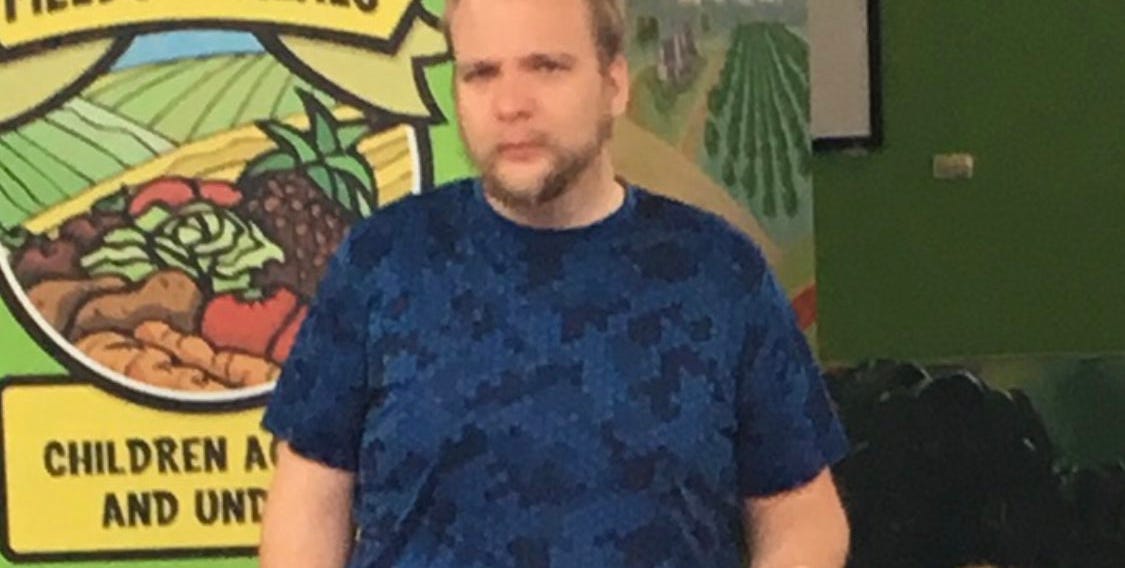 I can not remember a time in my life when I was not sedentary. As a kid, I played more saxophone than doing sports, and I did not know anything about proper nutrition. I also ate a lot – a habit that continued into my twenties. Over the years, the weight piled up and I sank into disapproval more and more. I was like a person stealing her credit card but not looking at her statement. I never stepped on a scale and tried to do without photos because I did not want to face the fact that I was overweight.
My weight strangled me
There was a break in early 201
5 when I reached 270 pounds. Sure, I was happy: I was married to a wonderful woman, I was the father of three children. I had a good job with Apple and my photography – a longtime hobby of mine – was released internationally. But I also spent ten hours a day at my desk eating a lot of fast food – mostly pizza and breakfast combinations by Tim Horton. I had also developed sleep apnea and sometimes slept on the couch so as not to scare my wife when I gasped for air in the middle of the night. It was my choice: it was not fair that my lack of health would hurt her too.
A Fitness Challenge at Work Made me Run

In June of this year, I decided to join Apple's annual enterprise-wide fitness challenge. My wife had recently completed a marathon and she was the motivational spark I needed to run. I also wanted to be closer to her – I was proud of what she had achieved, and she was proud of me, but I wanted to build something together, and I thought running would bring us even closer. Thanks to her encouragement, I walked on a treadmill in our basement almost every night, and the pound began to melt. In the first months I lost about 20 pounds.
An App kept me going
I'm a number-one, so calorie-consumption was an irritation to me early on: I downloaded the Lose It! -App , put in my weight and how much pounds I wanted to lose (two weeks) and made sure that my calories did not exceed the number shown on the screen. I exchanged my extra-large iced coffees for small and breakfast sandwiches for eggs with mozzarella cheese recently, I've also begun to pay more attention to my macros – I focus on building muscle, so I started to drink protein shakes and eat fish like tilapia or lean chicken breast pieces, once I've understood the basics of energy balance, I felt full in my stomach the ability to control my body fat that I've never felt before.