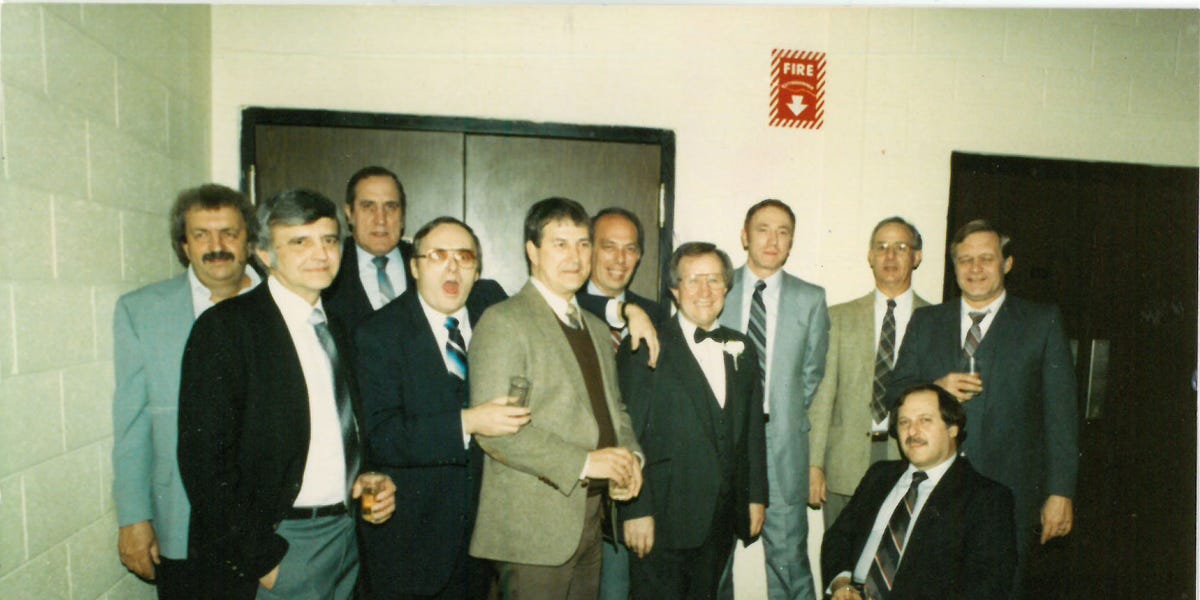 You'll hear them first. A scrappy group of old folks cracking themselves up at a table behind the short side of the bar, their own intimate enclave where they retell stories they've been retelling to one another for decades. During a walk down the beach between his legs, he and his boy are holding a ball between their knees. They're in their 80s and having a better time than anyone else in the place.
They've been together for more than 60 years. And it's paid off. Reviews of more than 148 different studies show that long, meaningful relationships reduce mortality risk.
Originally, Carl & Zoe (my grandparents), Ken and Nancy, Dick and Nancy, John and Janet, the Haaralas, the Carlsons. The Happy Gang. It was Carl who started calling them that, because every time this crew of since-retired teachers and school administrators and counselors got together, he said that everyone seemed so, well, happy.
The men started their careers in education around the same time, all in their mid-20s to early 30s, all living within 25 miles of one another, all with a sensitivity that bent toward mixed depth. They joined a bowling league together. This was about 1
957.
They finally brought their wives around. Better, they had a great time. So bowling became dinner at each other's houses. That turned into late night card. Every spring break and extended trips in Florida.