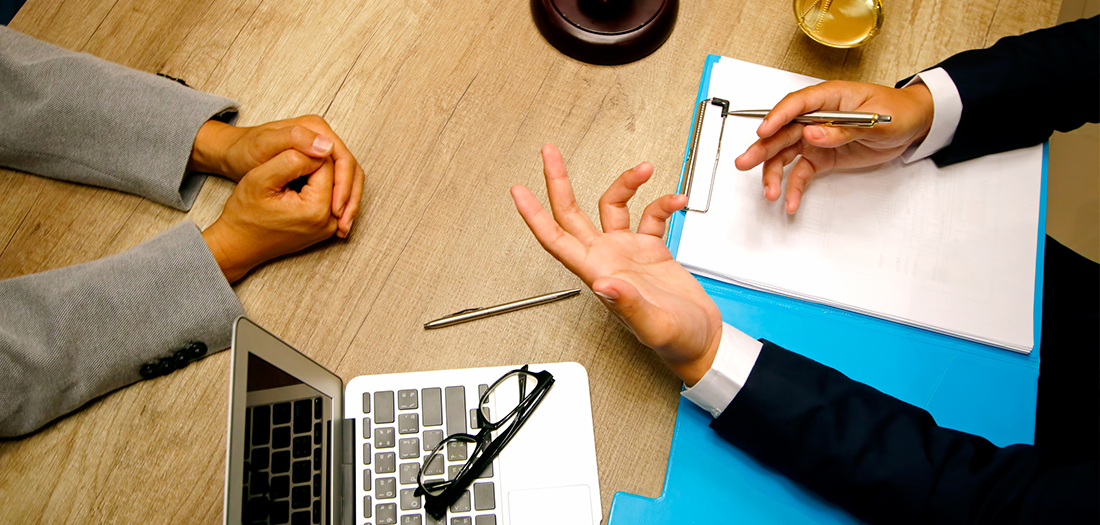 Conducting training sessions, whether one-to-one or small groups, is a fast growing trend in the fitness industry. There are a number of important legal considerations when adding virtual offerings to your delivery options.
If you have chosen to go with asynchronous sessions in which you provide a written program with support for recorded video, your potential legal liability is minimal. That said, you should provide a disclaimer in the written program or with the videos so that the viewer can consult a doctor before engaging in any physical activity and stop the activity if any health concerns arise.
A disclaimer example at the beginning of the video can include the following languages:
Any fitness activity can present a potential health risk. To avoid and avoid injury, a doctor should be consulted before starting any exercise program. Make sure the area you are exercising in is suitable for physical exertion. If you use [name of fitness professional's] Videos perform exercises at your own risk. [Name of fitness professional] is not responsible or liable for any injury or damage you suffer as a result of the fitness video or any other information on the website [fitness professionals] Website. If you experience nausea, shortness of breath, drowsiness, irregular heartbeat, or any other health problem, stop exercising immediately and seek medical advice
Providing synchronous or "live streaming" sessions where you and your customers can watch each other (i.e., a two-way broadcast) increases potential legal liability, especially as this is an emerging and unresolved area of ​​the law.
Regardless of the type of virtual session you offer, you should take the following steps to keep customers safe while limiting your personal liability.
1
. If the instruction and supervision is virtual, professional indemnity insurance should be taken out with a specific clause stating a "Note for specific premises". Insurance coverage should include specific locations where you are insured. In some cases, a policy may indicate that you will be protected from legal liability if you work in a private building, but not if you work in a public park or other government property. Whenever you are getting professional indemnity insurance that covers the specific actions you are going to take, you should seek advice from someone who has unique industry knowledge and the potentially applicable laws in your state and possibly your city or county.
2. Supplement your liability insurance with an umbrella insurance that applies to situations in which the amount of the basic insurance policy has been exceeded. Most EU directives provide additional protection on the rare occasion that the primary policy limits are exceeded. When taking out insurance, make sure the agent fully understands your needs and can demonstrate in the policies that are covered how your specific professional and personal activities are covered.
3. Encourage each client to complete and submit appropriate prep papers showing that they have been seen by a doctor and cleared for an intense exercise, and that they fully understand the physical demands of exercise and waive their right to do so Sue. These documents should be completed and collected before anyone begins training under your guidance. While a customer can certainly send a "hard copy" of these materials, in many cases the customer will want to email their records or upload them directly through your website. When collecting materials online, make sure your system can verify the customer's consent via one or more signature pages via email. When it comes to completing these documents, you should be just as diligent in offering virtual meetings as you are in the face-to-face meetings held at your facility. In simple terms, no one should attend in-person training until they have completed and submitted the appropriate documentation.
4. Instruct and supervise clients in a way that indicates not only their performance but also their general well-being. When training clients virtually, maintain your standard of care as if the sessions were being held in person. This includes making sure the training area is prepared for training and gathering feedback on potential issues that arise during the course of the sessions. If the video conferencing function allows, write down any concerns directly to your customers before or during the meeting. However, in some cases, you may be teaching virtually, but with limited or no video feedback. In these cases, do not start a session until clients have verbally verified that they are in an area that is suitable for physical activity and free of potential hazards (tripping, etc.). Also, throughout the exercise, keep asking clients for verbal feedback on their progress. Not only does this increase security, but it also ensures that the client gets adequate attention from you as the session progresses.
Because laws vary from state to state and virtual training is an emerging and unresolved area of ​​the law, it is important to consult an attorney with expertise in fitness liability and virtual training before holding any meetings in this fashion.
Source link