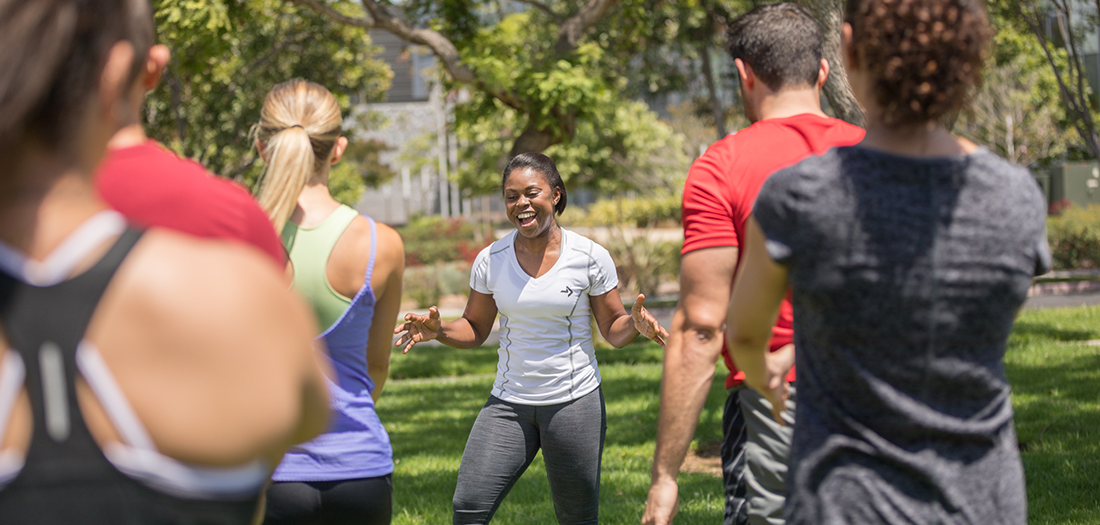 The advancement of technology has created the opportunity for effective group fitness classes to multiply online. While this is a popular option for many consumers, there are a number of legal issues to consider when designing and running virtual classes. Poorly designed classes, improper instruction, and inadequate supervision can potentially hold the instructor responsible for injuries to participants.
Insurance considerations
As part of a good risk management plan for any physical activity, instructors should purchase professional indemnity insurance that specifically covers fitness movement and includes coverage for virtual classes, both for those who come from a gym and for a private residence.
Any professional indemnity insurance should be supplemented with an umbrella insurance policy that applies to situations where the amount of the basic insurance policy has been exceeded. Most EU directives provide additional protection on the rare occasion that the primary policy limits are exceeded.
If you currently have insurance that does not specifically cover virtual classes, discuss changing your coverage with your provider. When securing insurance, make sure the insurance agent fully understands your needs, the fitness industry, and the laws in force in different countries, and can provide evidence in the secured policies of how your specific professional and personal activities are covered. This is an emerging area of ​​law as virtual classes can be offered anywhere and many insurance policies have not yet been adapted to this reality.
Disclaimer of liability
Virtual classes can be provided asynchronously (ie video on demand) or synchronously (ie "live streaming").
If asynchronous, the session should begin with an on-screen health and liability disclaimer. An example disclaimer can contain the following languages:
Any fitness activity can present a potential health risk. To avoid and avoid injury, a doctor should be consulted before starting any exercise program. Make sure the area you are exercising in is suitable for physical exertion. If you use [name of instructor's] Videos and / or take part in virtual classes, perform exercises at your own risk. [Name of instructor] is not responsible or liable for any injury or damage you suffer as a result of your participation. If you experience nausea, shortness of breath, drowsiness, irregular heartbeat, or any other health problem, stop exercising immediately and seek medical advice.
When a class is delivered synchronously, similar messages regarding health and liability should be sent to all participants. In an optimal situation, a virtual fitness class is conducted in such a way that each participating participant can sign a disclaimer or agree to the terms and conditions before proceeding to the class. This disclaimer should contain a language similar to that specified above.
If it is not possible to provide a disclaimer for each participant to sign or acknowledge receipt prior to joining a class, it is important to provide an oral disclaimer at the beginning of the session.
Instructors should always begin each session with clearly expressed comments for all participants to remind themselves of:
The importance for participants to get medical approval before starting any exercise program
The level of class experience offered in this session
Physical space, equipment, and shoes / clothing required to attend class safely, and a reminder of proper hydration
Safety and wellbeing are the most important elements of the class
These memories should not be "glossed over" as a mere formality or worked through quickly. They should be highlighted as important and the instructor should consider creating a script to read at the beginning of each class. In addition to this information at the beginning of a course, the instructor should regularly remind participants during the session of the importance of maintaining health and safety while attending. This is especially important for meetings that are longer than 20 minutes and / or arrive late when the initial verbal disclaimer is overlooked. Participants are the ones who take the risk of attending, but the instructor must consistently remind them of best practices to ensure health and safety while attending. While it is certainly important for the instructor to disseminate information and provide inspiration, they must also remind participants that it is their responsibility to know their own physical limits.
Group fitness has evolved to take into account the increased use of technology for distance learning. While technology can change attitudes, it remains important to understand and adhere to the correct risk management practices to reduce student injury and limit instructor liability. Effective instructors know and adhere to their specific areas of expertise and work diligently to create a safe environment in which participants can maximize their health benefits while minimizing instructor̵
7;s potential liability.
ACE provides this information for educational purposes, to provide you with general information and understanding, and not to provide specific legal advice. This should not be used as a substitute for legal advice. We recommend that you consult a professional legal advisor in your location.
Source link