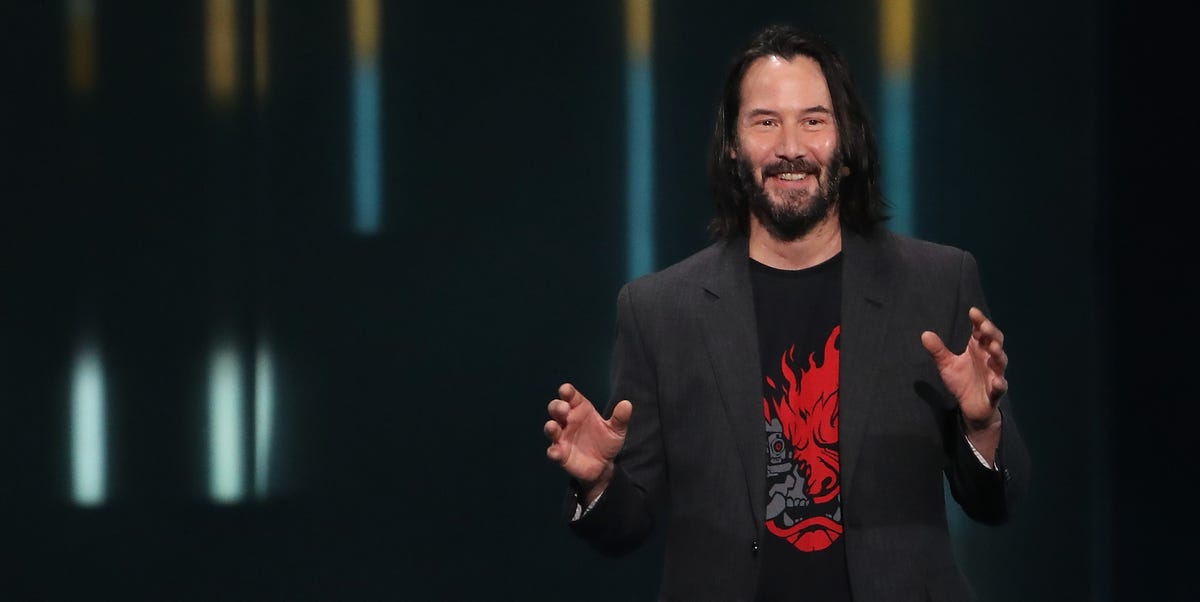 Christian Petersen Getty Images
Superb Final Message: The long-awaited third Bill & Ted movie has finally started shooting this week! Ed Solomon, author of Bill & Ted's Excellent Adventure, Bill & Ted's Bogus Journey and now Bill & Ted Face the Music tweeted a picture of the first day on set and quoted one of the buzzwords the series: "Party on".
Alex Winter, who mimics the role of William "Bill" S. Preston, Esq., Celebrated the first day on set with a photo in a Wyld Stallions jersey – if your memory is rusted, that's the name of Bill's and Ted's rock band. The third film catches up with the characters in their mid-50s when they are visited by a mysterious stranger from the future who tells them that they are destined to save the world with their music and dust the guitars.
Of course, it did not take long for a handful of photos from Bill & Ted Face the Music to get on the Internet, and fans of the original films got even more excited about this next adventure. And it's perhaps not surprising that just about everyone is talking about the fact that Keanu Reeves, aka Ted "Theodore" Logan, has not aged a day since he last played the character in 1991. Photographed on set alongside this legendary time Reeves travels the phone booth and, thanks to his new, shaven look, is as fresh as ever.
Ted may have switched from a high school loafer to a suburban dad, but Reeves is currently experiencing a substantial revival of his career. In addition to the hugely popular action franchise of John Wick he has recently taken on roles in Pixar's animated family film Toy Story 4 and Netflix's Rom-Com Always Be My Maybe and it turns out that there is even the possibility of a Marvel movie on the horizon.
And now, with Bill & Ted Face the Music he repeats the character that helped him gain fame. a nice pit stop on the still outstanding adventure that represents Keanu Reeves' career.
Source link