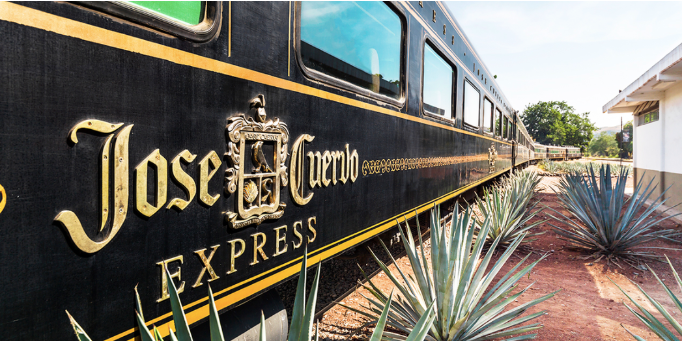 Jose Cuervo is apparently here to make all our dreams come true. The popular Tequila brand now offers an all-you-can-drink experience that allows you to sip (or throw back) to your heart's content on a luxurious express ride from Guadalajara to Tequila, Mexico.
When you're ready to book, go here: TravelPirates announces tickets for only $ 111. That's for unlimited tequila: Express, Premium and Premium Plus rates include a round trip, open bar, expert tasting, a visit to the Jose Cuervo distillery and a Mexican cultural show.
The distillery La Rojeña is one of the oldest in America and has been producing the famous liquor of the tequila producer for more than 250 years. While guests have the opportunity to visit the complex to witness the agave process and stroll through the halls with barrels, there are also many other attractions, such as Plaza Juan Soriano.
If you're interested in tequila experiences but are not that keen on trekking to Mexico, you're in luck: Napa Valley Wine Tours has its own experiences in California. And although it may not be that authentic, you still get tequila on the train. Here's a glimpse of the (full-blown) glass: The three-hour drive through the wine country includes a four-course gourmet dinner, a Casa Dragones tasting and signature cocktail.
Source link