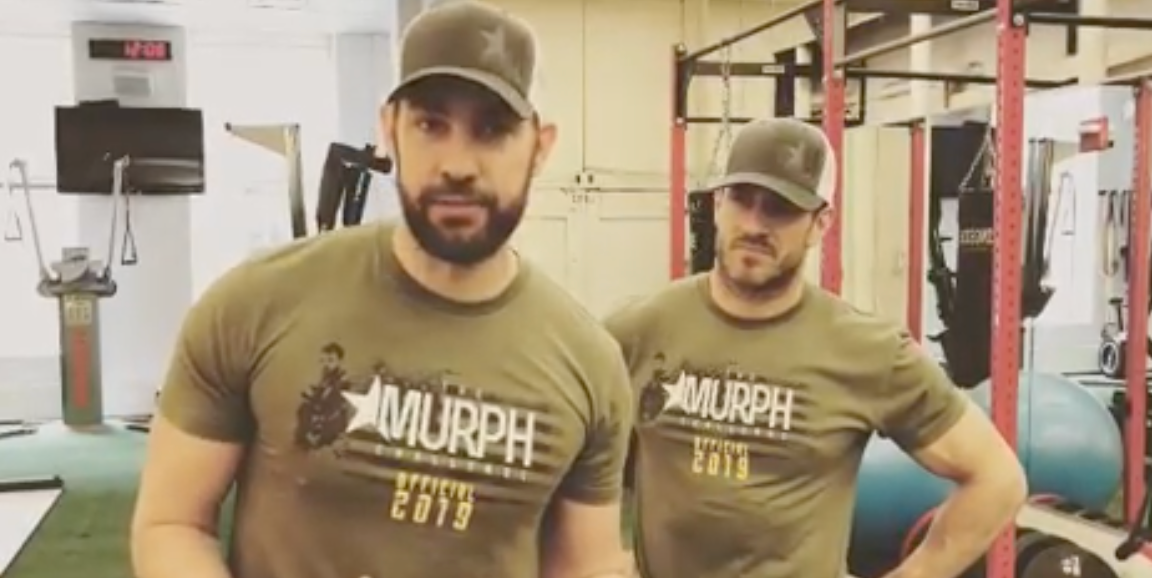 Now that we're approaching Memorial Day, you've probably cemented your weekend getaway plans. Maybe a trip into the city or a trip to the backyard – or, if you're up to the challenge, a super strong CrossFit Hero WOD to see why we're leaving work every last Monday in May.
Yes, once again, it's time for the Murph, this ridiculously tough routine that sweats everyday CrossFitter and celebrity athletes to remember the US Navy SEAL LT. Michael Murphy, who designed the infernal training in action before he fell into the fight and posthumously received the Medal of Honor for his bravery.
This year we were already challenged by Chris Pratt, who posted footage of his own group Murph last week. Now John Krasinski, Pratt's 201
7 training partner, is ready to engage his fans for the celebrations on Monday.
Krasinski, who wore one of the Murph Challenge T-shirts and was flanked by his trainer and Don Saladino Men's Health Guide spoke about the importance of taking some time off to the Thanks to fallen service members to mark the holiday in a video posted on Instagram. "On Monday, remember to stop at a certain point of your day, think and thank all the brave men and women who have given their lives for you," says Krasinski in the clip. "And if you want to do something special on Monday or before, take part in the Murph Challenge."
Then Saladino presented the brutal training recipe completed on time:
1-mile run [19659007] 100 pull-ups
200 push-ups
300 squats
1-mile run [19659010] You did not mention it in the video, but a real Murph wears a 20-pound weight vest to simulate it. The weight Murphy carried in developing the split.

Krasinski has tagged his last two Murph partners, Pratt and The Rock, in the post. So do not be shocked if we see something of the great man himself in the days to come. As the holiday draws closer, more of her famous friends will surely join in the action. Follow these tips and you can finish the training like a pro. Brett Williams
Brett Williams, Associate Fitness Editor at Men's Health, is a former professional footballer and tech reporter who divides his workout time between strength and endurance training, martial arts and running.