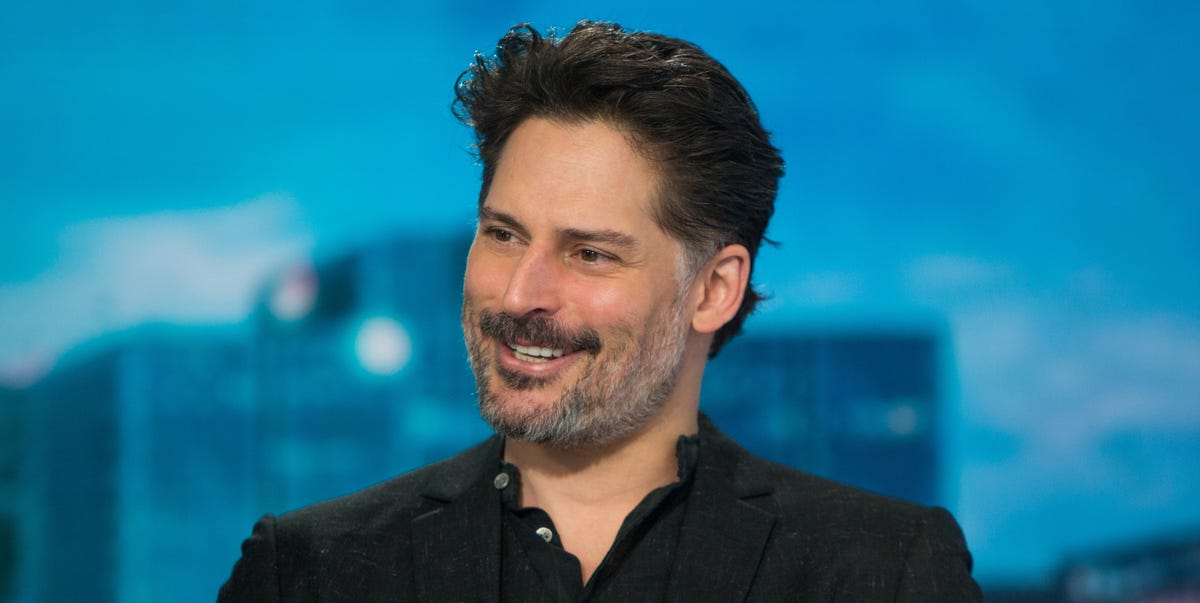 • Men's Health June cover star Joe Manganiello is a Dungeons & Dragons super fan.
• He's hosting a game in his house where celebrities like James Gunn and Tom Morello drop by.
• Manganiello now also writes official modules for the game.
---
When the time comes to sit back and relax, just know that Joe Manganiello has a preferred way of relaxing. He has a game, all right. But it's not baseball or football, basketball or even hockey. No, Joe Mangianello is a diehard Dungeons & Dragons head.
However, Manganiello is not just an experienced D & D player ̵
1; he's also a presenter with "Everybody in LA," he jokes, stopping by his house to play. The number of its hosts, including itself, may be between five and nine. The group that pops by includes people like Rage Against the Machine and audio-lave guitarist Tom Morello, Guardians of the Galaxy director James Gunn, and Rampage director Brad Peyton.
Others, such as NBA legend Kareem Abdul-Jabbar and TV presenter Stephen Colbert – a well-known fantasy nerd – want to stop by and join the game, he said Men's Health ,
The actor was a big part of the role-playing game as a child and mentioned that it really helped him to influence the acting, character building and writing that shaped his career. "Here I found out how to develop a character and how to tell long storytelling stories, like in a TV series," he said in his title interview . "The earliest evidence for me producing, acting and writing sprang from all that."
During a long break, Manganiello's childhood passion returned in 2013 with all his might. He starred in a production of A Streetcar Named Desire in Yale and a friend from his childhood, whom he taught Dungeons & Dragons, lived in New Haven. The actor contacted the friend, who has since been married and had children to offer him tickets. "He meant ' Dude, you will not believe it, but we started playing again, and you have to make a character and come over." A rental car and a drive across half of the state later, and Manganiello was back at D & D.
Although Dungeons & Dragons has long been part of Manganiello's stress reduction strategy, it has recently been relocated to work – he says that he is now officially writing for the game. "I've created all these characters and now license them and turn them into characters," he said. "I manage and process works of art for various artists around the world who are assembling the next collection."
Manganiello has already talked about his experiences with the game, and it almost seems like he is recruiting a bit to expand his group.
He has been associated with the role of Deathstroke for a while – he has a post-credits cameo as a character in Justice League and originally in The Batman vs. Ben Affleck compete. If he stays in the role, one would have to wonder if Manganiello could start recruiting the new Batman. Robert Pattinson – had clearly tried his hand at fantasy and played both a sorcerer and a vampire – keen to join the game. How could Batman and one of his main enemies get to know each other better, right?
Source link